Ambrose, Raikkonen in action at Charlotte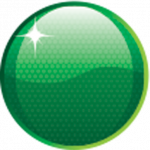 Marcos Ambrose will start the Sprint Showdown from sixth position as he attempts to transfer into the prestigious Sprint All-Star race on the season's non-championship weekend at Charlotte.
Having missed the criteria for automatic entry into the All-Star race, Ambrose must finish in either of the top two positions, or win the fan vote, in order to make it into the main race.
With Hendrick Motorsport's Dale Earnhardt Jr almost certain to win the fan vote, Ambrose will line-up behind David Ragan, A.J. Allmendinger, Paul Menard, Brad Keselowski and Jeff Burton as he attempts to race his way in.
Kyle Busch has already secured pole for the All-Star race in the event's unique qualifying format which sees the cars complete three timed laps, including a pitstop. Clint Bowyer, Greg Biffle, Carl Edwards and Mark Martin round out the top five starters.
The Camping World Truck Series race at Charlotte has already been completed, with Kyle Busch overcoming Clint Bowyer in the final ten laps to take the win.
Former Formula One World Champion Kimi Raikkonen was the centre of much interest as he made his NASCAR debut for Busch's KBM squad.
The Finnish driver found himself off-sequence early, but benefited from a yellow caused by a spin from Busch, and eventually came home 15th.