Winterbottom celebrates 30th birthday today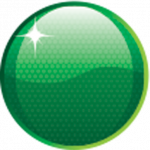 Orrcon Steel Ford Performance Racing's Mark Winterbottom will celebrate his 30th birthday at Winton Motor Raceway today.
The 2011 season marks Winterbottom's eighth since graduating to the V8 Supercars Championship as the reigning Konica V8 Supercars Series winner.
While Winterbottom has amassed 15 race wins and 17 pole positions in that time, he has yet to score either of the sport's two biggest prizes – the championship crown or the Bathurst 1000.
The factory Ford driver told Speedcafe.com that he feels he's achieved a lot in his V8 Supercars career so far.
"Not many people can say that they've won a championship or a Bathurst," said Winterbottom.
"Obviously it's something that I want to achieve and tick off, but I think that in the time I've spent in the sport I've achieved a lot.
"At the moment I'm fitter and stronger and more competitive than ever, so I think that 30 is just a number.
"Life's good at the moment, I've got a little boy, I've got married, we've renovated a house … everything is going really well.
"Now I've just got to get the results on the board on the track and it'll cap off a pretty good lifestyle."
Winterbottom's 10-week-old son Oliver will attend his first V8 Supercars race this weekend, and the Orrcon-backed driver hopes he'll prove a good luck charm.
"I hope he brings some luck," said Winterbottom.
"He hasn't been to a race yet, but he's watched it on TV. It seems to put him to sleep actually, so we'll see how he goes this weekend at the track!"
This weekend sees a V8 Supercars/Formula One double-header. See below for Speedcafe.com's Race Guides for insight into all of the weekend's action.