Spanish Grand Prix Race Guide now available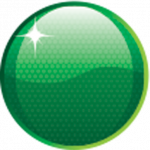 Speedcafe.com's guide to this weekend's Spanish Grand Prix is now available.
The Barcelona race has been looming as the big test for the 2011 regulations, which so far have proven a boon for overtaking. The cover story for this weekend's race looks at whether the new rules will be enough to overcome the circuit's layout, which has traditionally prevented close racing.
Also in Speedcafe.com's Race Guide, One HD's Formula One expert Daryl Beattie shares his opinion on how the race will play out, while Speedcafe.com's The Bagman runs through a full team-by-team analysis, looking at the form and the latest updates heading into the ffifth race of the season.
Click below to view the 38 page guide