Paul Romano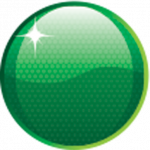 Before V8 Supercars became the professional machine that it now is, there was a series built within the championship for the privateers.
Paul Romano started racing in 1995 and set the sport alight coming second in that year's Privateers Cup competition. Romano showed so much promise that in 1998 Peter Brock rated him ninth in his list of top 10 drivers of the year.
Romano's interest in racing came courtesy of his dad, Bap Romano, who raced open wheelers and Sports Cars in the mid-1980s.
Romano first raced a go-kart, but before this he was a motorbike tragic. He started on a Peewee 50 at the age of four; he learned how to ride this before he could ride a push bike. Thanks to a friend, he was soon lured across to four wheels which steadily progressed to V8 Supercars.
"Ever since I was a little kid I followed Bathurst and the Australian Touring Car Championship, I've grown up with it," Paul Romano explained to Speedcafe.com.
"My father raced open wheelers and Sports Cars so I remember going to Surfers Paradise and Lakeside very early on, they were my local tracks, so I've grown up with it my whole life.
"As far as my racing goes, a friend who used to help dad took me out to the go-kart track. I went pretty well and that started it.
"Go-karting eventually progressed to cars. In 1994 we purchased Tony Longhurst's VP Commodore, which was a Group A touring car that we raced in 1995."
In 1994 Romano had raced in and won the Queensland HQ Holden Championship, taking 'Rookie of the Year' honours along the way. While he enjoyed that year it was 1995 that he started to get serious, which showed when he came second in the ATCC Privateer Cup.
"I would say I started taking motorsport seriously in 1995, it was then that I really had to focus on doing the job properly," said Romano.
"It was a whirlwind start to my V8 career, there was a very competitive battle between David Attard and I back then.
"We were neck and neck the entire season. At Oran Park, for the final round, I was lucky enough to get a Bridgestone contract and qualified sixth. I thought at that stage I could win the series, but I got taken out on the first corner.
"That was it, David passed me, I finished behind him and it lost me the championship."
Despite not winning the title, Romano still looks back at that year with pride.
"I got second and I thoroughly enjoyed the season," said Romano.
"It was one of the best years I ever had in Supercars. I was one of the leading privateers and knocked off the factory teams.
"I was only 21 and I was competitive straight away with no budget. The (Holden) VS was out and I had the VP so I was a little behind the eight ball in terms of the car, but it was fantastic nonetheless."
Following that success Romano got a drive alongside Alan Jones in the Ross and Jimmy Stone run Pack Leader Racing. The licence was held jointly by the Stones and Jones as they tried their hands as team owners.
"At the time I didn't get the results I had hoped for," said Romano.
"SBR had to build a brand new team, a brand new workshop and brand new cars. Alan and I were thrown into it green, no testing miles and it was only my second year in V8s.
"Looking back at it now, we all gelled well but for it to have worked perfectly it takes a minimum of two or three years to develop a V8 team.
"I enjoyed being with them and it was a great opportunity to race with them and alongside an ex-world champion in Alan Jones."
Following his SBR jaunt, Romano focussed on driving for his own team, courtesy of the licence owned by his father. He admits he struggled with an under resourced team, a lack of budget and an aging car. He was still running the slightly upgraded Longhurst VP, so when the opportunity arose to drive with HRT he jumped at it.
In 2001 HRT needed another licence to run two cars, so an arrangement was made for HRT to use Bap Romano's licence. This made Paul Romano an HRT driver, which it certainly looked like on the outside, but it was quite different behind closed doors.
"My car looked pretty but we had to run it ourselves," said Romano.
"We didn't have the ingredients and the resources to have it at the front, it was still pretty much privateer speck.
"It wasn't a good year, it wasn't even an HRT development car, the results weren't what I wanted but it was what it was and you had to cop it on the chin."
It was during this time that Romano was getting some tutelage from none other than Peter Brock.
"I was good friends with Peter, he had become someone that nurtured me somewhat," said Romano.
"Peter helped me get the Bridgestone contract and helped me out where he could.
"I'd drive behind him on the track to see how he approached the track and he would assist with advice between sessions.
"Every now and then he'd have the head-set on and give me tips for qualifying. He was a great friend and I was very fortunate to receive his help."
After his 'HRT' sojourn Romano returned to racing under his own licence but this didn't last long.
"I did the entire 2002 season and then Adelaide in 2003, but that was my last V8 race," said Romano.
"I was going to see how that meeting panned out in regard to finishing out the season.
"I had an engine blow up in the Sunday race and a wheel fell off on the Saturday, I could see it wasn't going to work.
"I made the decision that it was the end, time to get out. I still loved racing but I was a privateer struggling with inferior equipment and I could see it wouldn't get better.
"It was the hardest decision I've ever made."
When Romano looks back at his career he finds it hard to go past his first year in V8s as his career highlight, particularly Oran Park in 1995.
"I was a privateer and I qualified sixth ahead of Gardner, Jones, Brock, Johnson, Skaife and Seton, it was the biggest thing I ever did," said Romano.
"That first year was a highlight. 1995 and 1998 were exceptional years; we were privateers running against the big boys.
"Looking back I'm proud of the results, to be a V8 driver for 10 years was a fantastic experience."
When Romano looks back at his career he has a few minor regrets but wishes he could take back 'that incident' at Phillip Island in 2002, when he and Rodney Forbes came together.
"Rodney had hit me up three or four times over the course of the year through silly manoeuvres," said Romano.
"At Phillip Island he T-boned me, which I was shocked at.
"I think in hindsight I knew my career was coming to an end and I suppose I'd had enough of him.
"I'll be honest; I'll be man enough to admit that I lost my cool and gave him what for.
"I realise that I shouldn't have done it, it was a bad thing to do."
Since retiring Romano has had the opportunity to drive at speed on several occasions including racing his father's re-built Sports Car and driving the SBR three-seater for a friend, but he still has ambitions to race again.
"I'd really like to get back into some type of motorsport," said Romano.
"I know within myself that I still have the touch, I know I have the speed, I just need to find a category that will suit me.
"I feel there is some unfinished business, I want to get out and hit the track again. If there was an opportunity to race V8s again I'd go for it."
These days Romano is busy working in the family business which is involved in the building industry.
"I'm a carpenter by trade, I completed my apprenticeship before I started racing," said Romano.
"We're currently building some Townhouses in Nerang (Queensland). I also played a part in building Stone Brothers Racing. When I was with Pack Leader I did some carpentry work on the SBR workshop.
"I've been doing this for a very long time and I enjoy it."
While Romano hasn't raced competitively for some time he still enjoys V8 racing, even if there isn't as much passing as he'd like to see.
"There needs to be more passing, there should be more under brake passing," said Romano.
"There is too much pit lane passing, let's get the guys having a go like Russell Ingall used to do, he was always a driver that had a go and I admired that."
Romano and Rodney Forbes at Phillip Island in 2002