New track signage around Winton Raceway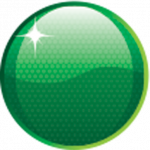 Look for a number of new track signs around Winton Motor Raceway this weekend.
As part of Speedcafe.com's partnership with Winton, a prominent Speedcafe.com track sign can be seen on the outside of Turns 1/2.
Also, the famous Winton sign across the 'old' front straight has been given a freshen up.
Winton Motor Raceway's general manager Mick Ronke says that the Winton sign was due for a change.
"It just needed a freshen up," Ronke told Speedcafe.com.
"It was getting to the stage where it was faded, so it was time for a change, so we changed the style a bit too."
Ronke was also complimentary of the association with Speedcafe.com.
"We're very pleased to be associated with Speedcafe and the partnership has worked very well," he said.
"We've got lots of comment about the branding we've had on the site, and we're happy to be partnering other people in the industry. We all need to work together."
Stay tuned to Speedcafe.com over the Winton weekend for the latest news and track action …