Karl Reindler confirms race return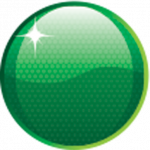 Karl Reindler has confirmed that he will return to V8 Supercars racing action this weekend after completing the first two practice sessions this morning.
The Fair Dinkum Sheds Commodore driver will line-up for Race 10 of the championship tomorrow just three weeks after suffering third-degree burns to his right hand in a horrifying start-line crash at Barbagallo Raceway.
Having had a skin graft operation 11 days ago, Reindler says he's surprised by how quickly he has healed.
"I'm feeling really comfortable in the car," Reindler told Speedcafe.com at Winton.
"We put a new seat and a few different things in the car that I'm coming to grips with, but physically I feel fine – there's no pain in my hand. I haven't taken any pain killers today either.
"It's been the most magnificent recovery. I was in the best of care with Dr Fiona Wood, and I couldn't believe how quickly its healed up.
"Five to ten years ago it would have taken triple the time to heal."
Despite the enormity of the incident, Reindler says he has not suffered any psychological effects that will hinder his racing return.
"I'm pretty comfortable with it all. I realise it could have been a lot worse," he said.
"In order to deal with the situation you do have to go over it again in your mind, but you don't want to dwell on it.
"I've just been focussing on getting back into the car this weekend. It has certainly put a smile on my face."
CLICK HERE for Speedcafe.com's Practice 1 report
CLICK HERE for Speedcafe.com's Practice 2 report
This weekend sees a V8 Supercars/Formula One double-header. See below for Speedcafe.com's Race Guides for insight into all of the weekend's action.