Jason Bargwanna launches own juice brand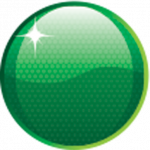 Jason Bargwanna has unveiled a new bonnet sponsor for the remaining rounds of the 2011 V8 Supercars Championship – a new company of his own.
Bargwanna and business partner Darren Hotchkin have started a drinks company called Juce Superfruit Drink, a carbonated beverage containing 99 percent juice with no artificial colours, flavours or additives.
After learning some tricks of the trade with former sponsor Rock Energy Drinks, Bargwanna says that his 100 percent all-natural drink – developed by himself and Hotchkin – is a healthy alternative to energy drinks.
"Being involved with Rock Energy Drink over the past couple of years, Darren and I have decided to branch out and manufacture our own product," Bargwanna told Speedcafe.com.
"It's the sort of product I'd be proud to give to my kids.
"It's full of flavour, lightly carbonated and it's a new, different product on the market place. We're quite excited about it, and the reception has been very promising."
Bargwanna is currently working through the distribution of his new juice and is hoping to have it on Australian shelves within the coming months.
The Brad Jones Racing driver says that promoting it on the bonnet of his race car is the best way to get his message out there.
"From a marketing point of view, it's important to use what we've learnt over the past couple of months to our benefit," he says.
Juce Superfruit will be initially available in two flavours – Citrus Sting and Pomegranate Punch. Both flavours will be represented on Bargwanna's #14 Commodore bonnet on an alternate race weekend basis.
"For us, it's important for us to get the brand out there," he said.
"It's something that we're very proud of. It's a bit new to Australia. There's other products around the world that have been quite successful. It's got super fruits, contains pomegranate, dragon fruits, full of antioxidents, a premium product. We can't wait to showcase it."
CLICK HERE for Speedcafe.com's Practice 1 report
CLICK HERE for Speedcafe.com's Practice 2 report
This weekend sees a V8 Supercars/Formula One double-header. See below for Speedcafe.com's Race Guides for insight into all of the weekend's action.