Ingall disappointed drivers get no sale benefit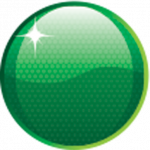 Supercheap Auto Racing's Russell Ingall has expressed his disappointment that the V8 Supercars drivers have not directly benefited from the recent sale of the business.
It was announced this week that investment firm Archer Capital has bought a combined 60 percent of V8 Supercars from Sports and Entertainment Limited and the V8 Supercars Racing Entitlements Contract holders.
While the REC owners reportedly pocketed close to $4 million each from the sale, Ingall believes that as the public face of the sport, the drivers were entitled to benefit financially from its sale – despite not having held an equity stake in it.
"I think it's a shame that the face of the sport again have been left out of the whole venture," said Ingall when asked for his thoughts on the sale.
"But we've only got ourselves to blame – I think a drivers' association should have been going years ago."
Ingall, who was a key player behind a failed attempt to launch a drivers' association in the mid-2000s, points to the Australian Football League's Player's Association as a potential model for the V8 Supercars drivers.
While Ingall acknowledged that a Collective Bargaining Agreement, such as that seen between the AFLPA and the AFL, is not appropriate for the much smaller drivers' group, he believes that the drivers should unite in order to benefit from the growth of the sport.
"I think the basis of what the AFL do is very good – they look after their players," said Ingall.
"What they (the player's) are lobbying for with this $1billion TV rights deal that they've just done is what we should be looking at.
"Obviously it's too late now for us (for the sale), but then again the TV deal is about to be renegotiated soon."
Ingall stressed that his desire to see a drivers' association is not solely driven by money, and that the drivers' need to have a greater voice in decision making.
Along with the sale, V8 Supercars announced last week that the current board structure will be tweaked – with a separate advisory commission to be introduced alongside the new board.
Ingall said he will welcome any opportunity to become more involved in the future.
"No doubt team owners have got plenty to say, but again these things (driver's faces) are the ones the punters see, so I just hope we can get involved a bit more in the racing side of it going forward, and not just leave it to those who supposedly know what they're doing," he said.

This weekend sees a V8 Supercars/Formula One double-header. See below for Speedcafe.com's Race Guides for insight into all of the weekend's action.