FIRST PICS: Murphy reveals new-look helmet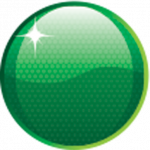 Greg Murphy has revealed a brand-new helmet design for this weekend's V8 Supercars event at Winton Motor Raceway.
The Kiwi hero has taken the wraps off his new Pepsi Max design, featuring the graffiti artwork that was displayed on the first version of his Kelly Racing-prepared V8 Supercar.
Murphy started the year with a largely plain black helmet after his Monster Energy deal from 2010 was dissolved after he struck the deal to drive the Pepsi Max entry.
It has taken Antman Helmet Design's artist Ant Wolski a number of months to piece together Murph's new look, but he says the wait has been worth it.
"The design was from Pepsi. We used the graffiti style from the first car," Ant told Speedcafe.com.
"We put together the design and obviously tried to incorporate Murph's own look as well.
"It was quite an epic piece. It's all chrome based, so it was quite difficult, but I'm pretty proud of it. I hope it was worth the wait.
"His first helmet was supposed to be this one, but there were a few issues with the design, so it took us some time to get the new one right."
Murphy will use the new colours for the first time this weekend at Winton Motor Raceway.
In other helmet news, Shane van Gisbergen will use a new look lid from Hidden Valley onwards. CLICK HERE to see Van Giz's new colours.
This weekend sees a V8 Supercars/Formula One double-header. See below for Speedcafe.com's Race Guides for insight into all of the weekend's action.