Buy The Annual at Winton, support JR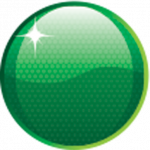 Speedcafe.com is proud to announce that all copies of The Speedcafe Annual sold at Winton Motor Raceway this weekend will see $10 donated to the Bid4Jase.com fund.
Speedcafe.com will have a number of staff on the ground at Winton selling the yearly motor racing book, raising funds for Jason Richards – the V8 Supercars driver battling cancer.
Kiwi Richards is one of the most likeable characters in pit lane and has been battling a rare and aggressive form of cancer over the past six months.
Richards is at Winton this weekend, driving in the Australian GT class.
Speedcafe.com is a strong supporter of Richards' plight. Editor Grant Rowley has encouraged all Winton race fans to buy a copy of The Annual to help 'JR' and his family.
"There are quite a number of ways you can help Jason, including the Bid4Jase.com auction site," Rowley said.
"Buying a copy of The Annual this weekend is just another way you can help. And as a bonus, you'll have a neat book to take home!"
The Speedcafe Annual 2010 is the sixth book in the collection, covering Australian and international motorsport competition.
It is the only motor racing yearbook available for the Australian motorsport scene.
The yearbook is complete with reports, results and stunning imagery from the 'season that was.'
Look out for Speedcafe.com staff at Winton to purchase your own copy of The Speedcafe Annual – $24.95.
CLICK HERE for more information on Winton tickets.
CLICK HERE to purchase The Speedcafe Annual online.