Reindler remains confident of Winton fitness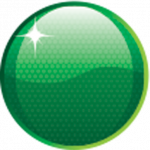 Karl Reindler remains confident of being on the starting grid, despite burns injuries from his Barbagallo Raceway fireball incident three weeks ago.
The West Australian has committed to entering the first practice session to see how his burnt right hand feels.
He expects to make it through practice and into qualifying and the race proper.
"I'm going to do the first practice session tomorrow and evaluate where my hands are at," Reindler said today.
"I've had the best of care in the last couple of weeks and I'm feeling good at the moment."
Steve Owen, the other man involved in Barbagallo Raceway's huge startling crash, hopes to ensure that he is not starting off the back of the grid and avoid the chance of a similar incident.
"When you start third like we did in Hamilton, you've only got two cars to pass at the start," the VIP Petfoods driver said.
"When you start 23rd, you've got 20 cars. The further you qualify up the grid, the less chance you have to be involved in anything like that."
Reindler and Owen met this morning for a press opportunity with Metropolitan Fire Brigade in Melbourne to highlight the need for car fire safety on Australian roads.
See below for V8 Supercars pre-Winton news video.