Halliday gets one-off Porsche return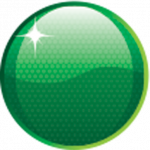 New Zealand racing driver Matt Halliday is returning to the Porsche Mobil 1 Supercup for a one-off drive.
Halliday, who will team up with James Moffat in the V8 Supercars endurance races this year, will compete at Monaco next weekend.
Halliday will contest the race for the MRS Team with whom he campaigned last year's Porsche Supercup Championship and this year's Dubai 24 Hour sports car race.
The team have entered the Californian-based Kiwi star in a 2010-specification Porsche 911 GT3 with support from French wine company Bertaud Belieu and the Giltrap Group.
In the past two seasons in Porsche Supercup races at the famous circuit, Halliday has finished sixth and eighth.
Despite not having a full-time drive this year, Halliday is hopeful of a top result.
"I'm really excited to be heading back to Monaco even if we had to miss the start of the season," he said.
"I don't mind throwing myself into the lions' den for the chance to race there!  We have a great new sponsor on board in Bertaud Belieu so we look forward to making it happen for them and giving it 100 percent."
Halliday and the MRS team are also donating a carbon ceramic brake disc signed by all Porsche Supercup drivers racing at Monaco in support of Kiwi V8 Supercars driver Jason Richards.