Winton Race Guide now available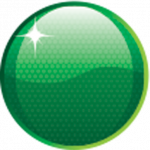 Speedcafe.com's Winton V8 Supercars Race Guide is now available.
Click on the embedded magazine below to view the 54 page guide, featuring a Q&A with Pepsi Max Crew driver Greg Murphy.
After several seasons in the V8 Supercars doldrums, the passionate Kiwi explains why he's enjoying his time at Kelly Racing, and why racing on his team's home track this weekend could well be a disadvantage.
Also in the Winton Race Guide, Ford Performance Racing's technical director Campbell Little explains what all the Victorian teams struggled with at the recent Winton test, while Speedcafe.com's opinion columnist Speed chimes in on the debate over driving standards.
The Race Guide's regular features, including Craig Lowndes' guide to the local area, a Did you know? trivia section, The Bagman's driver-by-driver form guide, a selection of stunning images and everything you need to know about the circuit and the schedule for this weekend's races are also included.
Click below to view