Silverstone unveils new pit/paddock complex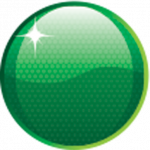 By Speedcafe.com
Wednesday 18th May, 2011 - 11:49am
The famous Silverstone circuit has unveiled its new pit and paddock complex – dubbed 'The Wing' facility.
The new complex includes 41 garages, a race control building, media centre, VIP spectator zones, three large halls, a conference facility, a business centre and a 100-seat auditorium.
Silverstone Circuits managing director Richard Phillips says that The Wing is the perfect addition to the new circuit, completed last year.
"Building on last year's successful Grand Prix track upgrade, The Wing is another great milestone in Silverstone's history and we must recognise and thank the BRDC for having the insight and vision to invest in to the future of the venue as we continue to expand and diversify the business," said Phillips.
"Silverstone is now one of the best motor sport facilities in the world, and British motor sport has an iconic home that we can all be proud of.
"



Some of the elite guests at the launch included John Surtees, Sir Jackie Stewart, Nigel Mansell, Damon Hill, Jenson Button, Sir Stirling Moss, Sir Frank Williams, Mark Webber, Christian Horner, Ross Brawn, David Coulthard and Murray Walker."
1996 world champion Hill says that the unveiling of The Wing is a significant moment for the circuit.
"Today was a very important day in the history of the British Racing Drivers' Club and Silverstone Circuit," said Hill.
"The official opening of the Silverstone Wing represents the culmination of many years hard work and gives a clear statement of intent for the future. We are honoured that our President in Chief, His Royal Highness The Duke of Kent, KG generously agreed to perform the opening ceremony.
"The BRDC is extremely proud of this new building, but we acknowledge that none of it would have been possible without our superb and exceptional Silverstone team. Silverstone is a cornerstone of our industry and the BRDC will continue to develop the circuit to ensure that Britain has a world class home for motor sport and related technology."
This year's British Grand Prix at Silverstone takes place on July 8-10.
Comments are closed.