Phil Read out to spoil Morgan fairytale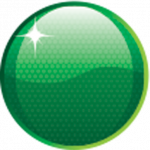 With the Top Fuel championship practically out of reach for three-time champ Phil Read, the Sydney-sider will be focusing all of his efforts on spoiling Darren Morgan's chances of a perfect end to the ANDRA Pro Series Top Fuel season next month.
Morgan only has to line-up for qualifying at the season-ending Castrol EDGE Winternationals to earn enough points to seal the Top Fuel title championship, which will see him as the first owner/driver to take the title since Read's father Jim in 2006.
A win at Willowbank Raceway on the Queen's Birthday long weekend (June 10-13) would make a fairytale ending for Morgan to the 2010/2011 season, but it is a ending that Read is out to take for himself.
"With the championship chase how it is, we will be throwing everything at the Castrol EDGE Winternationals," said Read.
"All Darren has to do is present for qualifying and he will have enough points to put him out of reach even if I win the event and claim all the bonus points available.
"Our strategy is and always will be to win the race, and run well into the 4.50 second range.
"The Winternationals is the biggest race of the year that everyone wants to win bar none – I have won there before and the team with dad racing has won a whole heap of times, so we will be making every effort to take home another Gold Christmas Tree.
"The season so far has been a little frustrating with mechanical issues again, and whilst they have been infrequent they have affected our points chase.
"We still hold the quickest Elapsed Time of the season at 4.57 seconds which we set at the first race of the year and we have also been the only team to push that time with our low 4.60 run at the recent Nitro champs meeting, so if we can manage to finish the year off with a win – which we intend to do – and confirm a second place finish in the points it will be a great achievement with the way our car has been throwing us curve balls this year."
Morgan, Read and the rest of the Top Fuel roadshow will be joined on track at the season-ending Castrol EDGE Winternationals by the rest of the ANDRA Pro Series ranks – including Top Alcohol, Top Doorslammer , Top Bike, Pro Stock and Pro Stock Motorcycle, alongside the racers of the Rocket All Stars Racing Series sportsman categories, across Friday June 10 to Monday June 13. For more information, please visit www.willowbankraceway.com.au