Nick Cassidy pulls out of Formula Ford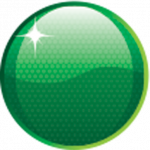 Leading Formula Ford driver Nick Cassidy has withdrawn from second round of the Australian Formula Ford Championship at Winton this weekend.
The New Zealander, currently third in the championship after the opening round in Adelaide, has not been able to find sufficient budget to continue with Evans Motorsport.
Team owner Josh Evans says that Jordan Llyod will replace Cassidy in the Mygale for the Winton round.
"It's a massive shame that Nick won't be able to join us for Winton," Evans told Speedcafe.com.
"We feel he's a real star and had a great chance in this year's championship.
"It was becoming a bit of a struggle of late to find him the funds, but we're glad we could help in the development of his career.
"In the meantime, Jordan has been going well at state level so it will be good experience for him in the national class."
In other pre-Winton Formula Ford news, Victorian Jesse Fenech has secured new support from Kool RV – a Melbourne-based manufacturer of custom RVs. Fenech is currently second in the title behind fellow Spectrum driver Tom Williamson.
The Formula Fords hit the track for the first time at 10.40am on Friday from practice. Qualifying and Race 1 will be held on Saturday, with two 20 minute races on Sunday.
See below for an entry list for Winton. NOTE: Cassidy is no longer in #5