Highcroft exit leaves Brabham out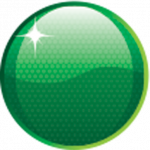 David Brabham has been left without a drive in the Le Mans 24 Hour after his team Highcroft Racing has withdrawn from the classic event.
The American Le Mans Series champion team has also announced that it has ended its partnership with Honda.
Highcroft Racing, which won the 2009 and 2010 ALMS titles, had not been able to put together a program for 2011, despite finishing second in the Sebring 12 Hours.
Team boss Duncan Dayton said the impact of the devastating earthquake and tsunami in Japan had reduced the financial support from Honda.
"We certainly appreciate the massive impact the earthquake and tsunami has had on the people of Japan and the huge challenges facing Japanese business," he said.
"It appears this may have contributed to Honda's decision and we fully respect and understand their position.
"Everyone was really looking forward to taking the ARX-01e to Le Mans – we really believed the car could have been extremely competitive.
"Le Mans is one of the greatest races in the world, but it requires significant financial and physical resources to compete at the highest levels. Whatever we do, we want to be able to do it properly and it just isn't viable at this time without proper backing.
"I am deeply disappointed for our team at Highcroft Racing who were really looking forward to the race and for David [Brabham] and Marino [Franchitti] who are left without a ride at Le Mans at a very late stage.
"Our drivers have been truly incredible in recent years and I know they are as disappointed as we are that the ARX-01e will not be at Le Mans."
The decision by Highcroft Racing leaves Australian Brabham with no drive, although he will compete in Australia this year with Stone Brothers Racing, driving with Alex Davison in the IRWIN Racing Falcon at Phillip Island and Bathurst.
Brabham also maintains his full-time drive in the FIA GT1 World Championship drive with Sumo Power Nissan.
Brabham won the 2009 Le Mans 24 Hour, driving for Peugeot.