Better governance the big benefit: Tim Miles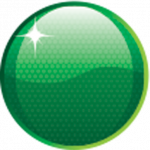 Tim Miles, the man behind the sale of V8 Supercars, says that the biggest benefit of the new ownership of the category will be improved governance.
After advising V8s through the $300 million-plus sale, Miles says that new majority owners Archer Capital will give V8 Supercars better off-track direction.
"The teams identified that just chasing growth wasn't the only area where the business would drive benefit," Miles told Speedcafe.com.
"It would also drive benefit from a restructure that would give it (better) governance. And also having a board presence that was very hands-on on assisting the business in its growth."
As part of the sale, a restructure of the board of directors has taken place. The former eight man board has been reduced to five, with Tony Cochrane remaining as Chairman, while team owners Roland Dane and Brad Jones are joined by Archer Capital's Andrew Gray and Brad Lancken.
Furthermore, a commission will be implemented to deal with commercial, sporting rules and technical rules.
CLICK HERE for Speedcafe.com's exclusive chat with Miles …
Click below for Speedcafe's Winton V8 Supercars Race Guide