Teams get Car of the Future head-start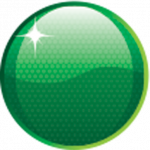 Walkinshaw Racing and Triple Eight have got a head-start on its V8 Supercars rivals ahead of V8's new-for-2013 Car of the Future.
With the COTF prototype build process drawing to a close, V8's leading Holden squads have been instrumental in some of the crucial component design and construction that will be implemented under the sport's new controlled formula.
Walkinshaw Racing's CEO Craig Wilson says that work has already begun on building various parts of their own COTF machines.
"We've started already," Wilson confirmed to Speedcafe.com.
"We're already engaged in the process, as is Triple Eight. There's already work going on now.
"It's not a massive commitment from us, because we've got third parties who are involved. The bigger load has been taken by them, (but) we're doing some of the work now for the prototype."
The Car of the Future will be introduced into the sport in 2013, providing teams a common race car structure, with all cars maintaining the look and style of the manufacturer. The COTF will also improve driver safety and make competing even more cost-effective.
Wilson says that the build times of the new cars will be similar to the current cars, although the maintainence and repair time will be dramatically improved – a key objective of COTF.
"There's not a lot in the actual build times. The improvements you're going to see are in the ongoing service requirement in the cars. V8 Supercars has been looking for gains in those departments," he said.
"Between what we have today, there's not a lot in the actual build time, but there will be other gains further down the track.
"But that's really for V8 Supercars to comment on at the appropriate time when the prototypes are finished and complete."
V8 Supercars motorsport manager Adam Perry says that with the two prototypes (being built by PACE Innovations' Paul Ceprnich) are due to be revealed in early June, although the final make up of the prototypes will be slightly different to what the teams will piece together.
"There are things that we've found during the build of the prototype, and that we'll find during the testing period, that will mean there are revisions to the design," Perry told Speedcafe.com.
"In the end, that will give us a better mouse trap, but the first car that we're building is substantially the production model."