New board and commission structure for V8s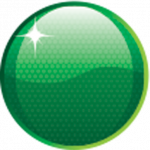 The new-look V8 Supercars management structure comes with a brand-new board of directors.
Five members have been selected to represent the category, aimed at setting the overall vision and strategy for the championship. Its members are made up of two team representatives, two representatives from the new Australian Motor Racing Partners company (headed by Archer Capital) and a chairman.
Long-standing chairman Tony Cochrane retains his spot at the head of the table. He will also become a part owner of the business.
The two teams members will be current board members Roland Dane (Triple Eight Race Engineering) and Brad Jones (Brad Jones Racing).
The AMRP representatives will be Andrew Gray and Brad Lancken.
There are no changes to V8 Supercars' management team, who will continue to administer the sport and looks after commercial matters.
Another new addition will be the V8 Supercars commission – a newly-constituted advisory body with a particular focus on racing rules, regulations and formats. It will be an additional resource to the board and management team. Further details on the commission will be provided in June.
The new-look V8 Supercars business is 40 percent owned by the teams and 60 percent by Australian Motor Racing Projects.
The teams formally owned 75 percent and Sports and Entertainment Limited owned 25 percent.
SEL director James Erskine will continue as a consultant to V8 Supercars, acting as a consultant negotiating the sport's next television broadcast rights deal for 2013 onwards.
CLICK HERE to see Speedcafe.com's breaking news story on the sale of the V8 business.