How Archer Capital won the bidding war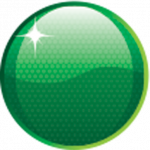 The battle to own the majority stake in V8 Supercars was a two horse race between Australia and Asia – and the home team won.
After an intense nine-month sale process, Archer Capital secured 60 percent of the V8 Supercars company, announced today.
Archer, a Sydney-based private equity firm was the last business standing after fending off a giant approach from the World Sports Group, an Asian sports marketing agency with interests in the Indian Premier League (cricket), Asian Champions League (football) and OneAsia golf tour.
So, why did Archer win the bidding race?
Speedcafe.com understands that the V8 Supercars team owners rejected the World Sports Group's bid when it became clear that expansion would be heavily weighed towards Asian markets.
While V8 Supercars' current management has been investigating ways to reach into new markets like China, India and Singapore, the World Sports Group is believed to have wanted even more, possibly at the expense of local Australian events.
The sale quickly turned in favour of the Australia-owned Archer Capital, vowing to expand the series while keeping its roots firmly in Australia.
"Archer hit one of the core values for me, which is really important as a custodian of the sport, and that is that they really are quintessential Australians," V8 Supercars chairman Tony Cochrane said during today's announcement.
"They're business is Australian, their major investors are super funds, so Australian mums and dads, and that to me was really, really important."
V8 team owner Roland Dane (TeamVodafone) says that while both SEL and the teams were selling all/some of their stake in the business, the teams held the keys to the final decision.
"When we sat down with Tony and James (Erskine from SEL), it was clear that the teams would make the decision about who we'd go with," Dane said.
"We were flattered by the amount of interest that we had in the business.
"When it came to the final decision, it was a matter of trying to really weigh up what was the best way for the business to go over the next period – the next three/five years in terms of business structure, giving us the foundations, giving us more discipline as a business.
"The Archer guys have got such a good track record on the ground here. From all of our homework from what we could see, the decision was made for us when we went back to what our original objectives were in looking for a new equity partner.
"When we went back and re-examined the core reasons for looking last year, and then looked at it in that light, we made our minds up very quickly."
Fellow team owner Todd Kelly (Jack Daniel's Racing) says that he was concerned that another company may have turned the sport in directions that he wasn't comfortable with.
"Rick and I and everyone at Kelly Racing are really comfortable with the sale to Archer Capital. They are not going to go and tip the sport on its head and send us to 'god knows where' overseas to go and race for half the year," he said.
"They are extremely conscious of the Australian fans and that's the first thing that everyone is going to concentrate on, making sure that we've got everything happening back here in our own backyard as best we can.
"That's what Rick and I want to hear from a new buyer as well. We need to be sensible about it. It's not about sending us all over the place to have a short-term gain from getting paid to do that.
"It's more about making sure that the whole thing is set-up right for the next 10 years."