Grand plans for 18 V8 events by 2013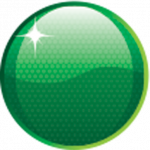 V8 Supercars Chairman Tony Cochrane has outlined plans to expand the series to 18 events by 2013, including two or three new international venues.
Cochrane's plans were announced today in Sydney as part of the press event regarding the majority sale of the V8 Supercars business to Archer Capital (through the new Australian Motor Racing Partners company).
CLICK HERE for the breaking news regarding the sale.
CLICK HERE for news of the new board and management structure.
International expansion has been a hot topic in V8 Supercars in recent months, with countries such as Qatar, Singapore, the United States, China and India mentioned as possible destinations.
V8 Supercars has the opportunity to visit up to six countries outside of Australia as part of its FIA recognition as an international class.
V8s currently hold events in Abu Dhabi and New Zealand, as well as its local events in Australia.
Cochrane says that the addition of new races will be a "win-win" scenario for the fans, who will get more racing, more often.
"Where fans will really notice the difference is in 2013 with firstly Car of the Future, and at least two, possibly three brand-new international venues in that year, adding to our existing championship," he said during today's announcement.
"From a fan point of view, there will be more racing out of this decision today, they'll be a bigger calendar and they'll be more television and media to follow our sport with.
"They are the real key messages out of this announcement and I can tell you that we've been working towards those things for a long time. This just gives us the strong foundation under which to go forward on all of those items."
Currently, there are 15 V8 Supercars events, including the non-championship Australian Grand Prix.