Business as usual for team owners: Cochrane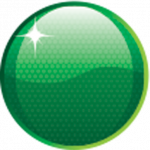 V8 Supercars chairman Tony Cochrane expects to see little, if any, change in team ownership within V8 Supercars after today's sale announcement.
As part of the majority sale of the V8 Supercars business to Archer Capital, licence holders (known as Racing Entitlements Contracts) will receive around $4 million each.
There are 28 RECs within the V8 Supercars Championship.
Part of the trade-off for the cash injection is the teams now own 40 percent of the business, compared to 75 percent.
Cochrane says that he has heard no discussion of any of the 18 team owners in the sport looking to exit the sport and expects to see all of the current stakeholders continue in V8 Supercars competition.
"I think it is true to say today that the team ownership up and down pit lane is fairly stable," Cochrane said.
"If you go back and have a look at the recent history, there's only ever been one, maybe in an exceptional year two, RECs change hands in any given year.
"I think for most of these team owners, this injection of capital will see them be able to prepare themselves for Car of the Future, prepare themselves for the spare parts inventory that they need.
"I think the money they get will be used to pay off some of their debt in their infrustruture. A lot of these team owners have $10-15 million tied up in their business.
"This (payment) gives them their moment in the sun, but I think this will be business as normal for everybody.
"I'm not aware of anybody who has an intention to sell out following this. I'm sure over the next couple of years, as has happened in the past and will happen in the future, they'll be RECs that will change hands, RECs that come and go, RECs that expand, RECs that reduce in size from perhaps three to two or expand from one to two or more.
"I'm very comfortable about all of that moving forward."
CLICK HERE for the breaking news regarding the sale.
CLICK HERE for news of the new board and management structure.
CLICK HERE for news about the planned expansion to 18 races – including up to three new international races in the future.