ANALYSIS: Who is Archer Capital?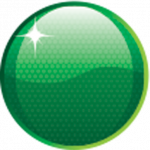 Archer Capital has today been confirmed as the new majority owners of V8 Supercars, via an entity called Australian Motor Racing Partners Pty Limited (AMRP).
Established in 1996, Archer is a Private Equity (PE) firm with over $2 billion of funds under its control or advice. The funds at its disposal come largely from superannuation and pension funds, a fact highlighted at today's announcement, effectively meaning that, although at arm's length, it is 'mum and dad' investors who are now majority owners of V8 Supercars.
Archer makes investments via two distinct funds – a Growth Fund (Fund 1) specialising in opportunities between $20 – $100 million and a Buyout Fund (Fund 4) focusing on mid-market buyouts valued in the $100 million to $1 billion range.
Current investments for Archer's Buyout Fund are Brownes Dairy Foods, Ausfuel, MYOB accounting software, Ascendia Retail (Rebel Sports, Amart All Sports, Glue) and iNova Pharmaceuticals.
Former (exited) investments of Fund 4 are Cellarmasters, OneSource Leasing, Paradise Foods, RED Paper Group, Sulo, Emeco, John West Foods, Repco, Tasman Building Products, MCK Group, Australian Geographic, Signature Security and Dome Coffee.
Archer boasts that it is more 'hands on' than most PE firms, with its website explain that "a hands-on, operational approach is an essential part of Archer Capital's investment process, from investment assessment to ongoing investment management."
That said, Andrew Gray, one of two Archer Capital representatives now on the new look V8 Supercars board, explained at today's announcement that Archer's involvement will be at board level, with the present management team at V8 Supercars head office on the Gold Coast to remain in place and in charge of the day to day operations.
"Archer's participation in the business will be at the board level, so we don't participate in the day-to-day operations," said Gray at today's press conference.
"So from that standpoint nothing is going to change, so it's business as usual. We will be looking to add some guidance to ensure the business does grow. There are a lot of plans for the business going forward."
Gray and Brad Lancken will join Tony Cochrane and team representatives Roland Dale and Brad Jones on the new Board of Directors of the company (V8 Supercars Australia Holdings Pty Ltd), a group tasked with the overall direction of the company and sport.
A new V8 Supercars Commission will focus on decision-making in terms of racing rules and technical regulations.
Gray is a Partner is Archer Capital, Chairman of Archer-owned MYOB, co-founder of software firm Abilizer Solutions, holds a Bachelor of Engineering (Aeronautical) and an MBA graduate of the prestigious Harvard Business School.
Lancken is Investment Director of Archer's Buyout Fund, having been heavily involved in the fund's acquisition of iNova and its divestment in OneSource. He holds degrees in both Commerce and Law and is a Patron of the Foundation of Young Australians charity.
The closing stages of the V8 Supercars sale process, managed virtually from start to finish by former Tasman Motorsport part owner Tim Miles and his mid-marker corporate advisory Miles Advisory Partners Pty Ltd, saw three bidders vie for a majority stake in V8 Supercars.
In the end Archer won out over Convers Sports Initiatives and World Sports Group, purchasing a 60 percent stake in the business.
The racing teams, through the 28 Racing Entitlement Contracts, and management will hold the remaining approximately 40 per cent equity interest in V8 Supercars.
Until now, the Championship has been jointly owned by the teams (75 per cent) and SEL (25 per cent).
CLICK HERE for the breaking news regarding the sale.
CLICK HERE for news of the new board and management structure.
CLICK HERE for news about the planned expansion to 18 races – including up to three new international races in the future.
CLICK HERE for news on how what the future is for current team owners.
CLICK HERE for an insight into how Archer won the bidding war.