Pye struggles as Magnussen takes first wins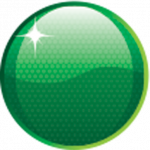 Kevin Magnussen has claimed his first win in the British Formula 3 Championship, claiming both Saturday and Sunday glory at Snetterton.
The Dane, son of 1994 class champion Jan, led home a Carlin benefit, with title leader Felipe Nasr finishing second in the first race, while Magnussen's other team-mate Carlos Huertas was the runner-up in Sunday's feature race.
Nasr's top finishing run in the series came to an abrupt end when he was forced into the pits with a deflating tyre. To add insult to injury, he was handed a drive-through penalty by race stewards who judged him to have transgressed the restart rules.
Australian Scott Pye failed to impress in qualifying, hurting his chances of better results. The South Australian qualified 13th for Race 1 but failed to finish when an engine failure cost him a top 10 result. From the back of the grid in Race 2, he finished 11th before picking up even more spots in the feature race, crossing the line seventh.
Pye, now 13th in the standings on 11 points, was happy with his performance in the races.
"I'm pretty happy with the feature race," he said.
"I passed another six cars in the opening laps but then got stuck behind someone and couldn't get close enough to try and overtake. There was loads of passing and had good pace, but I really need to sort qualifying."
The next round of the British F3 Championship will be held at Brand Hatch on June 18-19.
Also at Snetterton over the weekend was the British Formula Ford Championship where the Australians were enjoying better results.
JTR's Geoff Uhrhane qualified on pole for all thre racea but rued an engine cut-out which robbed him of a certain second place. He foinished second in the second race but endured a spin in the last event.
Fellow Australian Nick McBride finished third, sixth and second in the three races.
McBride now sits third in the title, while Uhrhane is down in sixth.
Scott Malvern won all three races and narrowed the gap to title leader Jeroen Slaghekke.