Podium for Ambrose on the 'Monster Mile'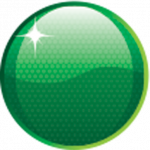 Australia's Marcos Ambrose has scored his best result of the NASCAR Sprint Cup Series so far in 2011 with third place in the FedEx 400 at Dover International Speedway.
The result equals his best oval track result.
The race was won by Matt Kenseth, who like Ambrose, used a two-tyre call late and held-on from the re-start of on Lap 367 all the way to the finish on Lap 400 from Mark Martin just 0.2-of-a-asecond ahead of Ambrose.
The top-5 was rounded out by Kyle Busch and Brian Vickers.
Ambrose ran strongly throughout the event, quickly moving up from his 18th starting position. Good driving was complemented by execellent work in the pits and was a threat throughout the entire race as he climbed to as high as second and even challenged for the lead on a number of occasions on a track that he rates as a favourite.
"Today I am really excited," said Ambrose.
"We had a really good day at Darlington but it didn't work out at the end. We had some terrible luck.
"We have had two top-10s on the 1.5 mile speedways this year and I am really excited that our team is learning. They are learning me and I am learning them. I am learning how these cars work.
"This result today I am really excited about because I think it is going to lead to a great Charlotte, Pocono, Indy, Kansas, all those tracks coming up I feel like we are suited to those tracks and I am excited about it."
The result moves the Tasmanian up to two places in the championship chase to 20th, just 30 points out of the all-important 12th position.
The NASCAR Sprint Cup Series has a weekend off from points paying competition to concentrate on the Sprint All-Star Race, which will be held at Charlotte Motor Speedway next Saturday night.
Marcos Ambrose's next big challenge is to gain a starting spot in the Sprint All-Star Race, which is scheduled for the 21st of May at Charlotte Motor Speedway.
The non-points paying race with a one million dollar prize purse for the winner is an invitation only event, closed to Sprint Cup race winners from the 2010-11 season, former series champions and All-Star Race winners from the past 10 years.
Ambrose can gain a start in the race by either finishing in the top-two in the qualifying Sprint Shootout race, or by winning the popular fan vote www.nascar.com/promos/allstar/2011/vote/
Current ratings have Ambrose inside the top-ten contenders, as fans are allowed to vote once an hour until polling closes.

Results: FedEx 400 – Dover :  Race 11 of 36 
| | | | | | |
| --- | --- | --- | --- | --- | --- |
| FIN | DRIVER | MAKE | SPONSOR | LAPS | STATUS |
| 1 | Matt Kenseth | Ford | Wiley X Sunglasses | 400 | Running |
| 2 | Mark Martin | Chevrolet | GoDaddy.com | 400 | Running |
| 3 | Marcos Ambrose | Ford | Dewalt | 400 | Running |
| 4 | Kyle Busch | Toyota | M&M's | 400 | Running |
| 5 | Brian Vickers | Toyota | Red Bull | 400 | Running |
| 6 | Clint Bowyer | Chevrolet | BB&T | 400 | Running |
| 7 | Carl Edwards | Ford | Aflac | 400 | Running |
| 8 | Martin Truex Jr. | Toyota | NAPA Auto Parts | 400 | Running |
| 9 | Jimmie Johnson | Chevrolet | Lowe's | 400 | Running |
| 10 | Kevin Harvick | Chevrolet | Budweiser | 400 | Running |
| 11 | Jeff Burton | Chevrolet | Caterpillar | 400 | Running |
| 12 | Dale Earnhardt Jr. | Chevrolet | Amp Energy Sugar Free / National Guard | 400 | Running |
| 13 | Brad Keselowski | Dodge | Miller Lite | 400 | Running |
| 14 | Kurt Busch | Dodge | Shell / Pennzoil | 400 | Running |
| 15 | David Reutimann | Toyota | Aaron's Dream Machine | 400 | Running |
| 16 | Denny Hamlin | Toyota | FedEx Ground / AutismSpeaks .org | 400 | Running |
| 17 | Jeff Gordon | Chevrolet | DuPont | 400 | Running |
| 18 | Bobby Labonte | Toyota | Kingsford / Bush's Beans | 400 | Running |
| 19 | Greg Biffle | Ford | 3M | 400 | Running |
| 20 | Jamie McMurray | Chevrolet | Bass Pro Shops / Tracker | 398 | Running |
| 21 | Ryan Newman | Chevrolet | Haas Automation | 398 | Running |
| 22 | David Gilliland | Ford | Taco Bell | 398 | Running |
| 23 | Casey Mears | Toyota | GEICO | 397 | Running |
| 24 | Paul Menard | Chevrolet | CertainTeed / Menards | 396 | Running |
| 25 | Mike Bliss | Ford | U.S. Chrome | 396 | Running |
| 26 | Dave Blaney | Chevrolet | Golden Corral | 396 | Running |
| 27 | Joey Logano | Toyota | The Home Depot | 395 | Running |
| 28 | David Ragan | Ford | UPS "We Love Logistics" | 395 | Running |
| 29 | Tony Stewart | Chevrolet | Mobil 1 / Office Depot | 394 | Running |
| 30 | Landon Cassill | Chevrolet | Thank A Teacher Today / Security Benefit | 394 | Running |
| 31 | Travis Kvapil | Ford | A&W All American Food | 394 | Running |
| 32 | Juan Montoya | Chevrolet | Target | 393 | Running |
| 33 | Andy Lally * | Ford | Interstate Moving Services | 389 | Running |
| 34 | Regan Smith | Chevrolet | Furniture Row Companies | 361 | Running |
| 35 | Tony Raines | Ford | Front Row Motorsports | 341 | In Pit |
| 36 | Kasey Kahne | Toyota | Red Bull | 331 | Out of Race |
| 37 | A.J. Allmendinger | Ford | Best Buy | 166 | Out of Race |
| 38 | Scott Wimmer | Dodge | Fast Five / Speed Energy | 77 | In Pit |
| 39 | Joe Nemechek | Toyota | NEMCO Motorsports | 55 | Out of Race |
| 40 | J.J. Yeley | Chevrolet | Red Line Oil | 51 | In Pit |
| 41 | Mike Skinner | Toyota | Big Red | 51 | In Pit |
| 42 | David Stremme | Chevrolet | Inception Motorsports | 47 | In Pit |
| 43 | Michael McDowell | Toyota | HP Racing LLC | 45 | Out of Race |
 Championship after Race 11 of 36 
| | | | | | | | | |
| --- | --- | --- | --- | --- | --- | --- | --- | --- |
| RANK | +/- | DRIVER | POINTS | BEHIND | POLES | WINS | TOP 5 | TOP 10 |
| 1 | — | Carl Edwards | 416 | Leader | 2 | 1 | 6 | 9 |
| 2 | — | Jimmie Johnson | 392 | -24 | 0 | 1 | 4 | 7 |
| 3 | — | Kyle Busch | 379 | -37 | 0 | 2 | 6 | 7 |
| 4 | — | Dale Earnhardt Jr. | 364 | -52 | 1 | 0 | 2 | 5 |
| 5 | — | Kevin Harvick | 362 | -54 | 0 | 2 | 4 | 6 |
| 6 | +4 | Matt Kenseth | 342 | -74 | 1 | 2 | 4 | 5 |
| 7 | -1 | Ryan Newman | 340 | -76 | 0 | 0 | 4 | 5 |
| 8 | +1 | Clint Bowyer | 336 | -80 | 0 | 0 | 2 | 6 |
| 9 | -1 | Kurt Busch | 336 | -80 | 0 | 0 | 1 | 5 |
| 10 | -3 | Tony Stewart | 328 | -88 | 0 | 0 | 1 | 4 |
| 11 | +3 | Mark Martin | 324 | -92 | 0 | 0 | 1 | 4 |
| 12 | — | Greg Biffle | 311 | -105 | 0 | 0 | 1 | 4 |
| 13 | +3 | Denny Hamlin | 304 | -112 | 0 | 0 | 1 | 3 |
| 14 | +3 | Jeff Gordon | 299 | -117 | 1 | 1 | 3 | 3 |
| 15 | -2 | Juan Montoya | 296 | -120 | 2 | 0 | 2 | 4 |
| 16 | -5 | A.J. Allmendinger | 295 | -121 | 0 | 0 | 0 | 2 |
| 17 | +1 | Paul Menard | 291 | -125 | 0 | 0 | 2 | 3 |
| 18 | -3 | Kasey Kahne | 286 | -130 | 1 | 0 | 2 | 5 |
| 19 | +1 | Martin Truex Jr. | 282 | -134 | 0 | 0 | 0 | 3 |
| 20 | +2 | Marcos Ambrose | 281 | -135 | 0 | 0 | 2 | 3 |