New GT class joins Shannons Nationals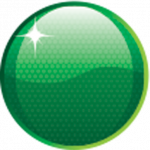 Production Sports Cars are the latest addition to the 2011 Shannons Nationals program.
The category, catering for GT-style cars complying with CAMS Group 2A, Group 2B and Group 2F regulations, will feature at the Winton (June 24-26) and Phillip Island (November 4-6) Shannons Nationals events.
Known as Pro Sports, the category aims to slip into the Australian motorsport scene on a less professional level than the Australian GT Championship – where pre-2010 specification FIA GT3 cars compete for outright honours.
Under and over 2.5 litre cars will compete for separate class honours in the Pro Sports events – with a one-hour race format expected for Winton.
According to Shannons Nationals series director Rob Curkpatrick, Pro Sports has been created due to competitor demand.
"The Pro Sports concept has been brewing for a while, and with so many competitors with GT style cars – some of which aren't competitive outright vehicles any more – sitting in garages that wanted somewhere to race," said Curkpatrick.
"Pro Sports has been developed for two classes of competition – Under 2.5-litre, and Outright (Over 2.5-litre), that's it, no parity restrictions, no control tyres, no control fuel, just old old fashioned racing.
"Even whilst we were in the stages of working out a platform for the class, I was inundated with enquiries, so there is clearly a market for competitors of these cars."
Former Australian GT Championship competitor Rod Wilson is set to enter his recently imported Chevrolet Corvette in the Pro Sports class – citing the category's intended position between club and national championship competition as its main attraction.
"I think there is a market for sure for competitors that don't want the big expense of racing the high profile events on the V8 Supercar program, together with those that want a little more out of their club level competition," said Wilson.