Martin secures Superleague drive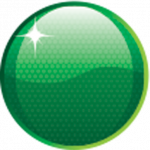 Australian John Martin has committed to his third season of Superleague Formula.
The Queenslander will drive an Alan Docking Racing entry in the football-inspire category.
Other drivers confirmed by the class today include double series runner-up Craig Dolby, former race winner German driver Max Wissel and Czech driver Filip Salaquarda, who joins the Atech Reid GP squad.
It has not been revealed which football team Martin will represent in the series.
Martin ended last year's series on a high and is looking forward to getting back in the car.
"I can't wait to get back in the car and hear the roar of the V12," Martin said.
"I ended last season on a high with victory in Race 1 and the Super Final at Navarra and I have been training hard over the off season to build upon the form that saw me win six races, claim 10 podiums, take two poles and qualify on the front row six times in 2010."

"There is no doubt if I´d started the season how I finished it, I would have been a championship contender.
"This year's calendar is pretty exciting with the visits to Russia, China, Brazil and the Middle East. Most of all, though, I'm really looking forward to racing so close to home in New Zealand at the end of the season. Aussies and Kiwis have always enjoyed a close relationship and I know a lot of my friends and supporters in Australia are making the trip across the Tasman to support me.
"Hopefully I can make it a weekend to remember for us all by winning the championship."
The Superleague Formula Championship gets underway at Assen in the Netherlands on June 4/5.