LDM hires new team manager for Winton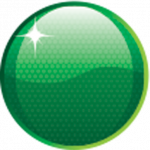 Lucas Dumbrell Motorsport has hired a new team manager ahead of this weekend's V8 Supercars event at Winton Motor Raceway.
The second year V8 Supercars team has secured the services of Formula Ford team owner Bruin Beasley to call the shots for the single car team.
Beasley replaces Dean 'Curl' Orr who was the team's foundation manager.
Dumbrell and Beasley have worked together in the past as Beasley prepared a Formula Ford for Dumbrell in a season of state-level competition.
Beasley owns and operates Minda Motorsport which is currently responsible for the CAMS Rising Stars program.
He says that the deal is a one-off at this stage but could expend to more in the future.
"I'm just helping Lucas get through the weekend," Beasley told Speedcafe.com.
"With only running two cars in national Formula Ford, it's not a massive workload. We're not sure how it's all going to work out. We'll see where it goes.
"Potential, we can do more in the future, but we'll see how it goes."
Beasley will be a busy man over the weekend, juggling his new duties at LDM, as well as keeping an eye over his Formula Ford program.
Suspension specialist Rick Kemp will take over the management role of the CAMS Rising Stars over the weekend.
Track action kicks off this Friday at the central Victorian circuit.