Ford and Aston win, Brabham fifth in Germany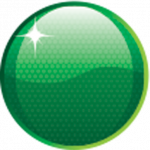 Aston Martin and Ford shared the wins at the latest round of the FIA GT1 World Championship in Germany, while Australian David Brabham salvaged a top result from a difficult weekend.
While Marc VDS Ford drivers Frederic Makowiecki and Maxime Martin rose from 12th on the grid to win Saturday's Qualifying race, it was the Christian Hohenadel/Andrea Piccini Hexis Aston Martin that triumphed on Sunday.
It was a great recovery from the Aston pair, after Piccini crashed in qualifying – ensuring a rear-of-grid start for Saturday's race.
The Dominik Schwager/Nicky Pastorelli All-Inkl Lamborghini was second on Sunday, from the Stefan Mucke/Darren Turner Young Driver Aston Martin, and the Sumo Power Nissan entries of Warren Hughes/Enrique Bernoldi and David Brabham/Jamie Campbell-Walter.
Brabham said he was pleased to take a top five finish from a potentially difficult weekend.
"We knew coming in that it wasn't going to suit us, especially with the extra weight we got from the Algarve," said Brahbam, referring to the championship's success ballast system and the tight nature of the  Sachsenring circuit.
"We had a few issues in qualifying, but in the races we kept going – the guys did a great job in the pit stops and we gained a few places.
"The team has improved massively – they're a brand new outfit for this year, but they have just got better and better and it's been great to see.
"I think we got it right today, and Jamie did a great job towards the end. For Sumo Power, fourth and fifth is a great result."
Hohenadel and Piccini now lead the championship by four points from the All-Inkl Lamborghini  pairing of Markus Winklehock/Marc Basseng, while Brabham and Campbell-Walter sit eighth.
The championship continues at June 4-5 at Silverstone.