Daniel Ricciardo takes first win of 2011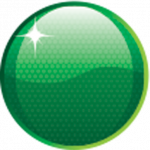 Daniel Ricciardo put the disappointment of a rear of grid start in Round 5 of the Formula Renault 3.5 Series at Monza by taking victory in Round 6 at the Italian track.
The Australian was involved in a race long battle with fellow Red Bull Junior Jean-Eric Vergne for victory, and despite Vergne crossing the line first, Ricciardo took the win as Vergne was handed a 10 second penalty for cutting the chicane.
Starting from pole position, Ricciardo fought hard with Vergne over the course of the race and was eventually handed the win, even if he was rarely in the lead off the race.
It is Ricciardo's first victory of the season and he now sits seventh in the title race.
"It was an interesting race. I had the lead into Turn 1, but I went in a little too deep and cut the chicane," he explained.
"I then backed off in order to not make an advantage and Jean-Eric came alongside me and passed me into the second chicane. I was a bit faster that him in the first part of the race and it was very close on a couple of occasions but I couldn't get the last little bit to get past him.
"Then about mid way through the race I had a good run into the second chicane and dived to the inside on braking. We were side by side into the corner and Jean-Eric cut the second apex and kept going in the lead. I felt I should have had the position and he should have given up his advantage.
"In the last part of the race his pace improved and couldn't really get close enough to attack him properly.
"It was nice to be rewarded first place after the race but it wouldn't have been good to be first across the line. It was a very challenging race but at the end of the day the points are very welcome."