Crash-site race return imminent for 'JB'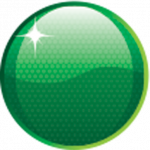 John Barbagallo is currently preparing for his first 'runs in anger' at the site of his massive November testing crash – Willowbank Raceway – as one of an estimated 20 Pro Stock racers to take part in the Castrol EDGE Winternationals (June 10-13).
The popular Pro Stock racer was testing on the 26th of November when he suffered a parachute malfunction, which saw him lock the brakes past the finish line, turning his Pro Stock Ford Escort into the wall and a barrel roll.
While 'JB' was unharmed, his JB Automotive Pro Stocker was heavily damaged and after some cautious testing at Willowbank in March and a first hit-out at the Nitro Champs, the Winternationals will be the first time that it has run 'full tilt' at Willowbank since the crash.
"It was my first ever crash, and a pretty big one at that – it was pretty scary, when you are on the roof you are just waiting for it to hit something," said Barbagallo.
"On the last pass of our test day the parachutes didn't open and with some brake lock up, I hit the opposite wall and then the car went over onto its roof, slid down into the grass next to the braking area and dug in and rolled a bit before landing on its wheels.
"I didn't think that I would be effected when I came back to it, but the first pass was a bit different, and it probably took me my whole first race meeting back
before I was confident running it full power all the way down the track and through the finish line, so it does make a bit of difference to your confidence.
"When we tested at the Top Fuel Champs at Willowbank Raceway it all went well as there was no pressure and I was just going steady, making sure everything was done properly, but when it got to racing at the Nitro Champs it was a whole new ball game, and the first pass I did in qualifying the speed got to me a bit, and I pulled out around the six and a half second mark of the run and turned it off.
"By the end of the meeting I was feeling pretty good, we were able to race through to the final so I had seven good runs of it and felt real comfortable, and we will be testing at the Winters Warm-up before Willowbank's race day, so I am pretty confident for the Winternationals."
It wasn't a easy road to get back the team back on track.
"It was a big effort to get back on track, the accident damaged a lot of the chassis and we had to do a lot of work," said Barbagallo.
"Craig Burns of Street Car Fabrication in Sydney was a massive help, as was Peter Wells who totally repainted the car in its new silver – we decided it was time for a birthday!
"It is amazing how you can have something like this happen, a bad accident, and come out of it with some real good new friends, you just seem to find good people in situations like this.
"I really have to thank them, and my crew for all the hard work to get us back on track, and hopefully we can make it a good finish to the year by winning the Castrol EDGE Winternationals!
"It is one of those events that has always been an issue for me, two years ago I was in a position to win the championship but lost it by losing in the first round, its always one of those ones that just doesn't go right for me – hopefully my luck will change this time around, I think I am due for some! 

Barbagallo will be one of an estimated 20 plus Pro Stockers taking part in the season-ending Castrol EDGE Winternationals – the largest drag racing event outside of the US – at Willowbank Raceway on the Queen's Birthday long weekend (June 10-13).
For more information on the event visit www.willowbankraceway.com.au