Aussie Grand Prix to remain at Albert Park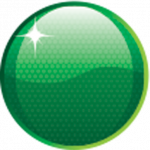 Albert Park will continue to host the Australian Grand Prix, with government officials rejecting moves to shift the event to a new permanent facility in Avalon.
After years of speculation and doubt over the event's future, the Australian Grand Prix Corporation has found that a move to a proposed purpose built track would cost $300 million – deemed prohibitive in the current climate.
Major Events Minister Louise Asher confirmed the AGPC's findings and confirmed that while Melbourne is hosting a Formula One Grand Prix under its current contract (ending 2015), it will be at Albert Park.
"The Grand Prix is going to stay at Albert Park," Asher said.
"One of the reasons the branding of Melbourne has been so successful is that the Grand Prix is at Albert Park."
One of the major controversies surrounding the race has been its cost to taxpayers. Last year, the state poured a record $49.2 million into the Grand Prix, and Asher has vowed the government will play "hardball" with F1 supremo Bernie Eccelstone when negotiations start for the 2015 and beyond.
"When we come to negotiate we will play hardball," she told a parliamentary budget estimates hearing.
"The contract that the previous government signed is an expensive contract.
"I think taxpayers could get a better deal if the contract had less in it for my good friend Mr Ecclestone and more in it for Victorian taxpayers.
"I would love nothing more to have the Grand Prix stay on a contract that was fabulous value for taxpayers – the issue is whether I can deliver that."