V8 Supercars star returns to karting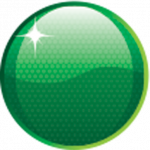 Jason Bright has gone back to his roots, competing in the Victorian KZ2 class at Todd Road this weekend.
The Team BOC V8 Supercars driver raced his Kosmic chassis in the KZ2 class, supporting this weekend's round of the All-Star Series.
Bright finished 13th in the final after picking up a couple of top 10 places in the heats.
"It was a baptism of fire. I'd only done a couple of days testing, but the idea was to go out there and have a bit of fun," Bright told Speedcafe.com.
"I enjoy driving karts. I think the KZ2 with the shifter is awesome. They are extremely physical, very busy kart to drive.
"I've been watching the Stars of Karting stuff and thought it would be great to get out there every now and then. It's also a good way to build up my race fitness."
The kart meeting was Bright's first in over 19 years.