Chris Smerdon wins V8 Touring Cars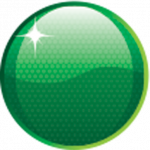 South Australian Chris Smerdon has won his local Kumho V8 Touring Car Series event by taking two of the three races at Mallala.
The only blip on the Lubrimaxx Falcon BA driver's weekend was a spin in Race 2 – courtesy of a tap from Scott Loadsman (Beautiful Tiles Commodore VY) at the Northern Hairpin.
Smerdon recovered from the 360 degree spin to follow Terry Wyhoon (Lubrimaxx Falcon BA), Scott Loadsman and Michael Bartsch (Cavalier Homes Falcon AU) home in fourth place, before overcoming Loadsman in a tight final.
Wyhoon, who fought from the back of the grid to third in Race 1 on Saturday, saw his chances of the round victory disappear at the start of Race 3 – with the former NASCAR racer stalling on the start-line.
Loadsman pressed Smerdon hard in the final to come home second, ahead of Bartsch, Mark Shepherd (Warby Lodge Falcon BA), Jim Pollicina (Poll Performance Commodore VY) and the recovering Wyhoon.
The weekend ended in a disappointing double-DNF for the Garioch brothers in Race 3, with Nathan suffering a broken steering rack and Justin a broken fuel pump.
Earlier in the day, Justin Garioch had appeared set for third in Race 2 before spinning down to 10th at the final corner with a deflating tyre.
Scott Loadsman now leads the 2011 Kumho V8 Touring Car Series after two rounds by a single point.
The title race continues with the Shannons Nationals at Eastern Creek on July 16-17.