Mark Higgins wins Rally Queensland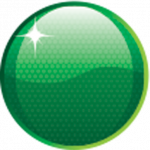 Former British Rally Champion Mark Higgins has won the International Rally Queensland, the second round of the Asia Pacific Rally Championship.
The Manxman (Isle of Man) broke away from a three-way battle for the lead to win the event by just under 16-seconds in the Mary Valley forests north of the Sunshine Coast.
Following a cautious start, Higgins driving for the Chinese Soueast Kumho team, won five of the day's seven stages to beat home MRFteam-mates Guarav Gill of India and Katsu Taguchi (Japan).
The highly-fancied factory Proton Motorsports cars of Chris Atkinson and Alister McRae struck trouble.
Atkinson retired after the first stage this morning with a repeat of the electrical problems that sidelined him and Belgian co-driver Stephane Prevot yesterday; while McRae and Bill Hayes were slowed over two stages after a water splash caused their car to stall and then misfire.
McRae dropped from the overnight lead to finish fourth.
Leg #1 front-runner, Coffs Harbour privateer Nathan Quinn, retired with engine damage on the third of this morning's stages.
A fantastic finish in the Bosch Australian Rally Championship section with two seconds covering the top-three Mark Pedder, Justin Dowel and Ryan Smart heading into the final stage.
A sensational time on the final test of the event by Smart leapt him from third to first. Dowel and Pedder finished the event on the same time to both be placed second on time.
Final Results: International Rally Queensland – Asia Pacific Rally Championship
| | | | |
| --- | --- | --- | --- |
| Pos | Crew | Vehicle | Time |
| 1 | Mark Higgins / Ieuan Thomas | Mitsubishi Lancer Evo X | 2:22:14.2 |
| 2 | Gaurav Gill / Glenn Macneall | Mitsubishi Lancer Evo X | +0:15.8 |
| 3 | Katsu Taguchi / Mark Stacey | Mitsubishi Lancer Evo X | +1:09.6 |
| 4 | Alister McRae / Bill Hayes | Proton Satria Neo S2000 | +5:45.4 |
| 5 | Rifat Sungkar / Scott Beckworth | Mitsubishi Lancer Evo IX | +6:03.6 |
| 6 | Subhan Aksa / Hade Mboi | Mitsubishi Lancer Evo IX | +7:36.9 |
| 7 | Jean-Louis Leyraud / Malcom Peden | Subaru Impreza WRX STI | +10:59.4 |
| 8 | Daniel Palau / Thierry Song | Subaru Impreza WRX | +14:00.2 |
| 9 | Karamjit Singh / Vivek Ponnusamy | Proton Satria Neo | +24:40.5 |
| 10 | Fan Fan / Junwei Fang | Mitsubishi Lancer Evo X | +26:14.2 |
Final Results: International Rally Queensland – Bosch Australian Rally Championship
| | | | |
| --- | --- | --- | --- |
| Pos | Crew | Vehicle | Time |
| 1 | Ryan Smart / John Allen | Toyota Corolla Sportivo | 2:22:53.7 |
| 2= | Justin Dowel / Matt Lee | Mitsubishi Lancer Evo IX | +0:13.4 |
| 2= | Mark Pedder / Lee Thierney | Mitsubishi Lancer Evo IX | +0:13.4 |
| 4 | Steve Shepheard / John McCarthy | Mitsubishi Lancer Evo X | +4:54.2 |
| 5 | John Coasdoue / Hugh Reardon -Smith | Mitsubishi Lancer Evo VI | +10:55.2 |
| 6 | Simon Knowles / Margot Knowles | Toyota Corolla Sportivo | +16:03.1 |
| 7 | Mick Patton / Kirrilie Gentleman | Subaru Impreza WRX Sti | +17:50.8 |
| 8 | Mark Butcher / Warren Phillip-Clark | Subaru Impreza WRX | +19:37.9 |
| 9 | Nigel Shellshear / Paul Fletcher | Mitsubishi lancer Evo III | +24:28.8 |
| 10 | John Berne / Tony Best | Subaru Impreza RS | +33:27.0 |