Roger Lago wins GT3s despite clash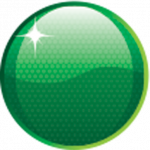 Reigning GT3 Cup Challenge winner Roger Lago has extended his 2011 series points lead by taking Round 2 at Mallala.
The Falcon Property Group 997 driver scored a trio of second places at the South Australian event – capatilising on the misfortune experienced yesterday by title rival Matt Kinglsey (CLICK HERE for separate story).
Lago had appeared on course to win Race 2, before experiencing an off-track excursion at The Esses on the penultimate lap while battling with Race 1 winner Jeff Bobik.
While Bobik greeted the chequered flag first, the Creative Colour 997 dropped to ninth in the final result thanks to a 28 second post-race penalty, handing the win to local driver Keith Wong (ULX 110 Blend Oils 997 GT3 RS).
The final race saw Bobik take a dominant four-second win from pole position – but it was not enough to deny Lago the round win.
"It's nice to have the outright win, whether it's right or wrong, it's not for me to judge," said Lago, referring to Bobik's penalty.
"I'll take the points, and go to Eastern Creek and see what happens.
"I'm looking forward to Eastern Creek. We did well there last year, it's a good track so we'll go there and try to bag some points for the series."
Terry Knight (Strandwood Building 996) and John Goodacre (Gap Solutions 996) were the quiet achievers of the weekend, taking third and fourth in each of the three races respectively.
The results were good enough to hand Knight the 996 class victory – a consulation for Action Racing after team-mate Kingsley's Race 1 accident.
"I'm really happy with the win under the circumstances for the Action Racing team," said Knight.
"The car didn't miss a beat; it was competitive all weekend and didn't let the 997s get away.
"Like Wakefield Park, there are some big stops and with those big stops you get to use the ABS.
"You tend to catch up to the 997s under brakes and they have better drive out of the corners.
"It's one of those tracks where the 996 is well suited."
The 2011 GT3 Cup Challenge continues with the Shannons Nationals at Eastern Creek on July 16-17.