Johnson on pole at wet Dover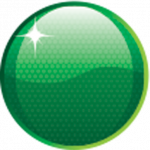 Defending five-time Sprint Cup Series champion Jimmie Johnson will start on pole for FedEx 400 benefiting Autism Speaks at Dover International Speedway.
Qualifying was washed out and so the grid was determined for the first time by the quickest times from practice. Prior to the 2011 season the starting line-up would have been determined by championship positions.
"This new system definitely requires some thinking beforehand," said Johnson.
"Coming into the race weekend and paying close attention to the weather. We elected to start in race trim [Friday] and the first run on track was really strong. So when we saw that speed and the threat of weather, we at that point switched into qualifying trim and worked really hard to outrun [AJ Allmendinger], who put up a huge lap time."
The new rule also benefited Australia's Marcos Ambrose who will start from 18th.
Scott Riggs, attempting to make his second start this season in a second Chevrolet fielded by Whitney Motorsports, was disappointed after turning a speed in practice that should have earned him the 39th position. Since the team has only one 2011 race attempt, Riggs' was the only car sent home.
The FedEx 400 benefiting Autism Speaks at Dover International gets underway at 3am tomorrow morning Australian (Eastern Standard) Time.
STARTING LINE-UP: LFedEx 400 benefiting Autism Speaks : Dover International
| | | | |
| --- | --- | --- | --- |
| POS | DRIVER | MAKE | SPONSOR |
| 1 | Jimmie Johnson | Chevrolet | Lowe's |
| 2 | A.J. Allmendinger | Ford | Best Buy |
| 3 | Dale Earnhardt Jr. | Chevrolet | Amp Energy Sugar Free / National Guard |
| 4 | Kasey Kahne | Toyota | Red Bull |
| 5 | Joey Logano | Toyota | The Home Depot |
| 6 | Kurt Busch | Dodge | Shell / Pennzoil |
| 7 | Kyle Busch | Toyota | M&M's |
| 8 | Martin Truex Jr. | Toyota | NAPA Auto Parts |
| 9 | Brad Keselowski | Dodge | Miller Lite |
| 10 | Kevin Harvick | Chevrolet | Budweiser |
| 11 | Regan Smith | Chevrolet | Furniture Row Companies |
| 12 | Greg Biffle | Ford | 3M |
| 13 | Carl Edwards | Ford | Aflac |
| 14 | David Ragan | Ford | UPS "We Love Logistics" |
| 15 | Brian Vickers | Toyota | Red Bull |
| 16 | Jeff Burton | Chevrolet | Caterpillar |
| 17 | David Reutimann | Toyota | Aaron's Dream Machine |
| 18 | Marcos Ambrose | Ford | Dewalt |
| 19 | Juan Montoya | Chevrolet | Target |
| 20 | Paul Menard | Chevrolet | CertainTeed / Menards |
| 21 | Jeff Gordon | Chevrolet | DuPont |
| 22 | Clint Bowyer | Chevrolet | BB&T |
| 23 | Bobby Labonte | Toyota | Kingsford / Bush's Beans |
| 24 | Matt Kenseth | Ford | Wiley X Sunglasses |
| 25 | Mark Martin | Chevrolet | GoDaddy.com |
| 26 | Denny Hamlin | Toyota | FedEx Ground / AutismSpeaks .org |
| 27 | Tony Stewart | Chevrolet | Mobil 1 / Office Depot |
| 28 | Ryan Newman | Chevrolet | Haas Automation |
| 29 | David Gilliland | Ford | Taco Bell |
| 30 | Casey Mears | Toyota | GEICO |
| 31 | Jamie McMurray | Chevrolet | Bass Pro Shops / Tracker |
| 32 | Landon Cassill | Chevrolet | Thank A Teacher Today / Security Benefit |
| 33 | Mike Bliss | Ford | U.S. Chrome |
| 34 | Scott Wimmer | Dodge | Fast Five / Speed Energy |
| 35 | Dave Blaney | Chevrolet | Golden Corral |
| 36 | Michael McDowell | Toyota | HP Racing LLC |
| 37 | Andy Lally* | Ford | Interstate Moving Services |
| 38 | J.J. Yeley | Chevrolet | Red Line Oil |
| 39 | Mike Skinner | Toyota | Big Red |
| 40 | David Stremme | Chevrolet | Inception Motorsports |
| 41 | Travis Kvapil | Ford | A&W All American Food |
| 42 | Joe Nemechek | Toyota | NEMCO Motorsports |
| 43 | Tony Raines | Ford | Front Row Motorsports |
| DNQ | Scott Riggs | Chevrolet | Whitney Motorsports |