Infringement costs Ricciardo top result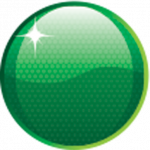 Daniel Ricciardo has endured a day of mixed emotions during Race 1 of the Formula Renault 3.5 Series at Monza.
The Red Bull Junior qualified second for Race 1, but his car was later disqualified for a technical infringement (loose rear floor skirt), leaving Ricciardo with the task of fighting his way back through the field.
Showing his qualifying pace was no fluke, Ricciardo stormed from the back of the grid to finish sixth. Tech 1 Racing's Kevin Korjus won the race.
To underline Riccardo's pace at the Italian circuit, he took pole position for tomorrow's second race.
"It is so frustrating to have been handed such a big penalty for such a small infringement," Ricciardo said.
"To go fast around here you have to hit the kerbs hard – and that's all it takes to make small bolt come loose on the car. I was determined to fight my way back through the field this afternoon and show what we were really capable of. I really enjoyed my fight back up to sixth and I think it shows just what we could have done if we'd started on the front row as opposed to the back of the grid.
"Getting pole position for the second race tomorrow feels like a bit of justice for this morning and I think we've shown again that our pace is very consistent here.
"I'm just focusing on a good start – with the car we have a race win should definitely be the aim."