Corsica joy for Neuville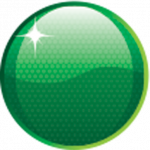 Thierry Neuville has claimed his maiden victory in the Intercontinental Rally Challenge (IRC) after winning the Tour de Corse-E.Leclerc.
Co-driven by Nicolas Gilsoul in a Team Peugeot Belgium-Luxembourg 207 Super 2000, Neuville belied his 22 years to triumph on one of the world's most legendary and demanding events, billed locally as the Return of the Myth.
In the process he becomes the youngest winner in the five-year history of the IRC, beating the record set by Anton Alen, who was 24 when he won Rally Russia in 2007.
Neuville started day three, the longest of the asphalt rally at 138.44 kilometres, with an overnight advantage of 23.4-seocnds. Although he dropped precious seconds on the opening stage after reporting a slight lack of handling precision due to his decision to carry two spare tyres, he hit back with the fastest time on the next three sun-baked stages, which was enough to put him out of reach of the chasing pack.
Jan Kopecky narrowed Neuville's lead to 14.5-seconds after winning Saturday's first stage, by making the most of the smoother and wider roads on day three, as well as benefitting from changes to his car's rear differential settings and overall balance. Although he posted a series of top two stage times thereafter he wasn't able to dislodge Neuville from first place and took the runner-up spot for the second rally in a row in his Skoda Motorsport Fabia S2000.
"It feels really good and I'm really happy to be the youngest guy to win," said Neuville.
"It's incredible, to win this really like a dream.
"I pushed a lot all over the stages and there were some good guys behind us pushing so much. It was difficult to keep pushing because we were quite equal with Jan. But we did a good job and worked very well and I have to thank the team of Peugeot Belgium and Kronos."
Freddy Loix finished third in his BFO Skoda Rally Team Fabia to move five points clear in the race for the IRC drivers' title. However, the Belgian conceded that he didn't have the "right feeling" with his car to challenge for a seventh IRC career victory.
In fact Loix had trailed Andreas Mikkelsen in fourth place, only for the young Norwegian to pick up a front-right puncture on stage 12 and drop more than three minutes after delays replacing the damaged tyre, which promoted Loix to third as a result.
Peugeot France's Bryan Bouffier, who briefly led on Friday morning only to drop back with a puncture, began the final day in sixth overall but fought his way to fourth with a succession of impressive stage times. However, his challenge came unstuck when he crashed out on the final stage.