No joy for Atkinson in Queensland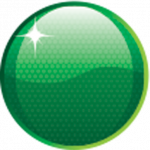 Chris Atkinson's hopes of winning the International Rally of Queensland victory ended on the event's fourth stage when his Proton Motorsports car was sidelined with an electrical problem.
Atkinson won the opening three stages of the event, but then his Satria ground to a halt on special stage four. He is expected to rejoin the field of cars in the FIA Asia Pacific Rally Championship (APRC) for the start of leg two at the Caloundra Rally Shootout tonight, but he can no longer win the rally.
Atkinson's retirement, caused when a failed alternator damaged the engine computer, mirrored his experience in last year's event, when he retired while leading on Saturday after his engine was swamped in a creek crossing.
It appeared to be a horror day for the Proton team with Alister McRae suffering similar issues to Atkinson. Despite slipping back to 12th overall, he was able to continue and then went on the attack. The Perth-based Scotsman grabbed the lead of the Asia Pacific section on the final stage of the opening leg.
The fight was furious in the second round of the Bosch Australian Rally Championship with the lead changing after every stage since the rally start last night.
After special stage seven, Mark Pedder led fellow Victorian Mitsubishi driver Justin Dowel by 0.8 sec-of-a-second, with Queenslander Ryan Smart third in a Toyota Corolla. Dowel stretched the legs of his Lancer on the final stage to win the opening heat of the ARC section.
Two Brisbane competitors were taken to hospital after their Subaru overturned this morning. Co-driver Stephanie Booth was airlifted to Royal Brisbane Hospital by the AGL Action Rescue helicopter with suspected pelvic injuries, while driver Greg Latham was in Nambour Hospital with a suspected broken ankle.
Leg #2 of the International Rally of Queensland gets underway tonight with another run of the Caloundra Rally Shootout.
Results: Leg 1 Asia Pacific Rally Championship
| | | | |
| --- | --- | --- | --- |
| Pos | Crew | Vehicle | Time |
| 1 | Alister McRae / Bill Hayes | Proton Satria Neo S2000 | 1:13:21.0 |
| 2 | Gaurav Gill / Glenn Macneall | Mitsubishi Lancer Evo X | +0:01.3 |
| 3 | Nathan Quinn / Bernie Webb | Mitsubishi Lancer Evo IX | +0:02.1 |
| 4 | Mark Higgins / Ieuan Thomas | Mitsubishi Lancer Evo X | +0:14.2 |
| 5 | Katsu Taguchi / Mark Stacey | Mitsubishi Lancer Evo X | +0:22.4 |
| 6 | Rifat Sungkar / Scott Beckworth | Mitsubishi Lancer Evo IX | +2:51.3 |
| 7 | Subhan Aksa / Hade Mboi | Mitsubishi Lancer Evo IX | +3:32.9 |
| 8 | Brian Green / Fleur Pederson | Mitsubishi Lancer RS Evo IX | +5:14.0 |
| 9 | Jean-Louis Leyraud / Malcom Peden | Subaru Impreza WRX STI | +6:36.8 |
| 10 | Daniel Palau / Thierry Song | Subaru Impreza WRX | +7:12.6 |
Results: After Heat 1 Bosch Australian Rally Championship
| | | | |
| --- | --- | --- | --- |
| Pos | Crew | Vehicle | Time |
| 1 | Justin Dowel / Matt Lee | Mitsubishi Lancer Evo IX | 1:13:39.0 |
| 2 | Mark Pedder / Lee Thierney | Mitsubishi Lancer Evo IX | +0:06.8 |
| 3 | Ryan Smart / John Allen | Toyota Corolla Sportivo | +0:23.1 |
| 4 | Steve Shepheard / John McCarthy | Mitsubishi Lancer Evo X | +1:24.0 |
| 5 | Michael Boaden / Helen Cheers | Mitsubishi Lancer Evo IX | +1:51.5 |
| 6 | Charlie Drake / Ben Atkinson | Mitsubishi Lancer Evo VIII | +5:37.3 |
| 7 | John Coasdoue / Hugh Reardon -Smith | Mitsubishi Lancer Evo VI | +6:43.1 |
| 8 | Simon Knowles / Margot Knowles | Toyota Corolla Sportivo | +7:25.9 |
| 9 |  Derek Reynolds / Ray Baker | Mitsubishi Lancer Evo V | +8:49.1 |
| 10 | Mark Butcher / Warren Phillip-Clarke | Subaru Impreza WRX | +10:04. |
Here are the video highlights