Neuville maintains top spot in Corsica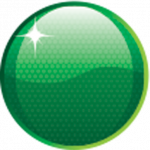 Thierry Neuville has maintained his overnight advantage at the head of the Tour de Corse-E.Leclerc leaderboard following the second day of the Intercontinental Rally Challenge (IRC) event on the picturesque Mediterranean island.
Neuville, in a Team Peugeot Belgium-Luxembourg 207 Super 2000, left the restart in Calvi this morning with a lead of 8.9-seocnds over Skoda Motorsport driver Jan Kopecky.
The Belgian began day two on the back foot when he suffered a spin early in the first test and dropped 10 seconds. But he remained composed, despite his lead being trimmed to 1.4-seconds over new second-placed driver Bryan Bouffier, who then moved in front by 4.2-seconds with a faster time through stage four.
But after Bouffier, driving a Peugeot France 207, suffered a rear-left puncture four kilometres into stage five, the 22-year-old Neuville was able to retake the lead by setting the fastest time on the test. He claimed two further stage wins during the afternoon and completed day two 23.4-seconds clear of Kopecky following a hugely impressive showing alongside co-driver Nicolas Gilsoul.
Kopecky, from Czech Republic, never felt entirely confident behind the wheel of his Skoda Fabia S2000 despite attempts to improve the set-up of his car at midday service in Corte. He will begin day three 4.3-seconds ahead of BFO Skoda driver Freddy Loix who moved into the final podium spot on the last stage of the day at the expense of Andreas Mikkelsen.
Like Kopecky, Loix admitted the handling of his car could be improved in his efforts to secure his second podium finish of 2011. However, with Mikkelsen a mere 1.3-seconds adrift starting day three, the Belgian will have to use all of his pace and extensive experience to remain in front.
Mikkelsen moved into third place on stage five and drove without error in his Skoda UK-backed Fabia as he continues to follow his team's instructions to secure a strong finish by keeping his obvious speed in check.
Guy Wilks began Friday's six stages in style by winning the first test in his Peugeot UK 207. But his challenge was over six kilometres from the end of the next run when he slid off the road on a downhill right-hand bend. His car was undamaged but was stuck in a ditch and he was forced to retire.
"I was trying to make up some lost time and just braked too late," said Wilks.
"The back of the car touched the grass, swapped ends and ended up five metres off the road."
Friday's sixth stage ran as a liaison section following a crash involving the route opening zero car driven by Finnish legend Ari and his son Max Vatanen. Max was uninjured but Ari was flown to hospital in Bastia for checks on a neck injury. The 1981 World Champion is expected to make a full recovery following the heavy frontal impact.