Karl Reindler confirms intention to return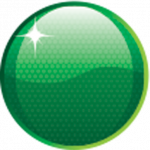 Karl Reindler has been given the all clear to compete at Winton Motor Raceway next weekend.
Just three weeks after surviving the fireball start line incident at Barbagallo Raceway, renowned burns specialist Dr Fiona Wood has given Reindler the clearance to race after successful surgery on Monday.
The only thing stopping his miracle comeback will be if his injured hand doesn't stand up to the test in practice on Friday.
Reindler suffered third degree burns to the back of his right hand, as well other burns on his left hand, face, and legs when Steve Owen collected his stalled car at the start of Race 8 of the V8 Supercars Championship in Perth.
The Brad Jones Racing driver will access his hand's fitness at the end of Friday's first morning practice session but says that he is completely confident of making his return.
"My hand is looking great. I can't believe how it has repaired after the skin graft," Reindler told Speedcafe.com.
"Fiona has given me clearance. She'll speak to Dr Carl Le (V8 Supercars' official doctor) before the weekend, but everything will be fine.
"With another week of recovery, I should be back on track."
Reindler has been astounded at the speed of his recovery.
"My left hand has healed up perfectly and the back of my leg is really good," he said.
"My right hand was the one of concern, but it has come up really good. I have had a light dressing up on it and I go back on Tuesday, and it should be pretty good for next weekend.
"As of today, I'm really confident I'll do the whole weekend at Winton."
The West Australian says that he has no fear of returning to the sport that has scarred him for life and that his only concern is his match fitness.
"I'm very confident. I've been keeping an eye on the rebuild of my old car, and I'm really excited to get back in," Reindler said.
"When you have an accident and it's your fault, you know that you shouldn't have done what you did. With my accident, I didn't do anything wrong. It was just bad luck. So I'm not fazed about getting back in the car at all. In fact, I can't wait.
"I've been out of action on the fitness side of things, but I'm hooking up with Steve Hooker (Australian pole vault champion) who is going to give me a program to do in the coming days."
Reindler will compete in BJR's oldest Walkinshaw Racing-built chassis WR003. CLICK HERE for Speedcafe.com's story from Friday.
The Winton V8 Supercars meeting will be held next weekend (May 20-22).
See below for vision of the incident.