Atkinson on show on Caloundra streets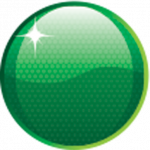 Australia's Chris Atkinson has showed what could have been by setting the fastest time on the second run of the Caloundra Rally Shootout at the start of the second leg of the International Rally Queensland on the Sunshine Coast.
Earlier today Atkinson was looking set to dominate the opening leg of the Asia Pacific Rally Championship event winning the opening three stages. However, a failed alternator damaged the engine computer on the factory Proton Satria and his hopes of winning the event were over.
Atkinson has re-joined the event, but now will only score points for stages wins. This will be all-important as he came into the rally at the head of the championship chase.
Proton team-mate, Alister McRae set the fastest time on the first run of the Caloundra street stage and heads the rally from Australia's Nathan Quinn, who overtook India's Guarav Gill on the evening stages.
In the Bosch Australian Rally Championship section, Steve Shepheard set the fastest time on the first run of the Caloundra Rally Shootout from Heat 1 winner Justin Dowel.
The International Rally Queensland concludes tomorrow with another seven timed stages in the forests around the hinterland township of Imbil.
Results: After Stage 12 Asia Pacific Rally Championship
| | | | |
| --- | --- | --- | --- |
| Pos | Crew | Vehicle | Time |
| 1 | Alister McRae / Bill Hayes | Proton Satria Neo S2000 | 1:16:10.6 |
| 2 | Nathan Quinn / Bernie Webb | Mitsubishi Lancer Evo IX | +0:08.2 |
| 3 | Gaurav Gill / Glenn Macneall | Mitsubishi Lancer Evo X | +0:09.4 |
| 4 | Mark Higgins / Ieuan Thomas | Mitsubishi Lancer Evo X | +0:19.3 |
| 5 | Katsu Taguchi / Mark Stacey | Mitsubishi Lancer Evo X | +00:31.7 |
| 6 | Rifat Sungkar / Scott Beckworth | Mitsubishi Lancer Evo IX | +3:03.4 |
| 7 | Subhan Aksa / Hade Mboi | Mitsubishi Lancer Evo IX | +3:43.0 |
| 8 | Brian Green / Fleur Pederson | Mitsubishi Lancer RS Evo IX | +5:31.3 |
| 9 | Jean-Louis Leyraud / Malcom Peden | Subaru Impreza WRX STI | +5:59.8 |
| 10 | Daniel Palau / Thierry Song | Subaru Impreza WRX | +7:40.1 |
Results: After Stage 12 Bosch Australian Rally Championship
| | | | |
| --- | --- | --- | --- |
| Pos | Crew | Vehicle | Time |
| 1 | Justin Dowel / Matt Lee | Mitsubishi Lancer Evo IX | 1:16:30.9 |
| 2 | Mark Pedder / Lee Thierney | Mitsubishi Lancer Evo IX | +0:09.1 |
| 3 | Ryan Smart / John Allen | Toyota Corolla Sportivo | +0:34.2 |
| 4 | Steve Shepheard / John McCarthy | Mitsubishi Lancer Evo X | +1:26.1 |
| 5 | Michael Boaden / Helen Cheers | Mitsubishi Lancer Evo IX | +1:57.6 |
| 6 | Dane Berry / Nathan Berry | Mitsubishi Lancer Evo IX | +5:29.2 |
| 7 | Charlie Drake / Ben Atkinson | Mitsubishi Lancer Evo VIII | +5:49.1 |
| 8 | Luke Page / Tiffany Baker-Schaffer | Mitsubishi Lancer Evo VI | +6:15.0 |
| 9 | John Coasdoue / Hugh Reardon -Smith | Mitsubishi Lancer Evo VI | +7:06.5 |
| 10 | Simon Knowles / Margot Knowles | Toyota Corolla Sportivo | +7:40.8 |