Atkinson heads Rally Queensland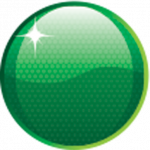 Australian rally star Chris Atkinson seized an early lead in the International Rally of Queensland following the opening twin night stages on the Sunshine Coast.
Atkinson, driving for the Malaysian factory Proton Motorsports team, won the first two timed stages of the event at the Caloundra Rally Shootout presented by Caloundra RSL and Hella and will start today's forest stages with a 0.7-second advantage over team-mate Alister McRae in the second round of the FIA Asia Pacific Rally Championship.
In round two of the Bosch Australian Rally Championship (ARC), Victorian Mark Pedder holds the lead by just 0.1-of-a-second from Steve Shepheard.
"Two very clean runs and the margins are tight so we now look forward to getting into the forest stages," said Pedder.
"Queensland is always an incredibly tough and technical rally and the huge amount of rain this area has had over the past few months has meant even rougher roads. The car was great to drive tonight and fingers crossed we can continue this form."
After winning round one last month in Malaysia, Atkinson showed impressive form around the short tarmac Shootout stage on closed streets in a commercial area of Caloundra.
But he was hotly pursued by McRae, just 0.1-of-a-second slower on their best runs, with young Australian wildcard Nathan Quinn a surprising third.
Defending International Rally of Queensland winner Guarav Gill of the Indian MRF team and British Rally Champion Mark Higgins were fourth and fifth, the top five covered by 8.1 seconds.
ARC cars running to new outright-class rules with unrestricted, more powerful engines proved they could equal the speed of the 18-car Asia Pacific field.
Shepheard and Justin Dowell each took stage wins in their Mitsubishis, but Pedder won the night with two second places.
The rally heads to stages around Imbil in the Mary Valley and returns for a second run at the Caloundra Rally Shootout this evening.
Results: After Stage 2 Asia Pacific Rally Championship
| | | | |
| --- | --- | --- | --- |
| Pos | Crew | Vehicle | Time |
| 1 | Chris Atkinson / Stephane Prevot | Proton Satria Neo S2000 | 2:52.1 |
| 2 | Alister McRae / Bill Hayes | Proton Satria Neo S2000 | +0:00.7 |
| 3 | Nathan Quinn / Bernie Webb | Mitsubishi Lancer Evo IX | +0:06.6 |
| 4 | Gaurav Gill / Glenn Macneall | Mitsubishi Lancer Evo X | +0:07.0 |
| 5 | Mark Higgins / Ieuan Thomas | Mitsubishi Lancer Evo X | +0:08.1 |
| 6 | Subhan Aksa / Hade Mboi | Mitsubishi Lancer Evo IX | +0:10.7 |
| 7 | Rifat Sungkar / Scott Beckworth | Mitsubishi Lancer Evo IX | +0:12.7 |
| 8 | Katsu Taguchi / Mark Stacey | Mitsubishi Lancer Evo X | +0:14.0 |
| 9 | Brian Green / Fleur Pederson | Mitsubishi Lancer RS Evo IX | +0:17.2 |
| 10 | Atsushi Masumura / Akiko Nakagawa | Mitsubishi Lancer Evo X | +0:18.7 |
Results: After Stage 2 Bosch Australian Rally Championship
| | | | |
| --- | --- | --- | --- |
| Pos | Crew | Vehicle | Time |
| 1 | Mark Pedder / Lee Thierney | Mitsubishi Lancer Evo IX | 2:55.6 |
| 2 | Steve Shepheard / John McCarthy | Mitsubishi Lancer Evo X | +0:00.1 |
| 3 | Ryan Smart / John Allen | Toyota Corolla Sportivo | +0:01.3 |
| 4 | Eli Evans / Glen Weston | Honda Civic Type R | +0:04.5 |
| 5 | Michael Boaden / Helen Cheers | Mitsubishi Lancer Evo IX | +0:05.6 |
| 6 | Charlie Drake / Ben Atkinson | Mitsubishi Lancer Evo VIII | +0:07.5 |
| 7 | Tristan Kent / Jay Davidson | Mitsubishi Lancer Evo II | +0:12.9 |
| 8 | Luke Page / Tiffany Baker-Schaeffer | Mitsubishi Lancer Evo VI | +0:13.0 |
| 9 | Simon Knowles / Margot Knowles | Toyota Corolla Sportivo | +0:13.4 |
| 10 | Dane Berry / Nathan Berry | Mitsubishi Lancer Evo IV | +0:15.8 |