Garth Tander: Winton a race of survival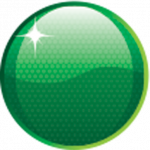 Winton Motor Raceway's V8 Supercars event will be a race of survival, according to leading Holden driver Garth Tander.
Winton's V8 round will be an all-soft tyre affair, with both Saturday's 120km race and Sunday's 200km affair to be run solely on Dunlop's Sprint tyre.
At last Tuesday's V8 test at Winton, each of the 14 V8 cars logging laps used their own stocks of soft tyres to test, and the major talking point of the day centred around the amount of debris on the track from the soft rubber.
With the full field of 28 V8 Supercars set to take to the track next weekend, Tander says that on-track debris will be a major issue.
"It's the full soft tyre weekend, which will make it interesting," he said.
"At the test, with only 12-14 cars on track predominantly on softs there was a lot of debris, tyre rubber, chunks everywhere, so the track itself will be a story on race weekend.
"The track itself wasn't in great nick but we'll see what we get next week for the race."
Tander says another factor will be the weather, although the long-term forecast is for a sunny weekend.
"The weather's stable up there at the moment and the long-term forecast looks stable," he said.
"They could probably do with a bit of rain to get rid of the dusty surface edge they've just put down, but it looks like the weather should be OK."
Winton's V8 Supercars event will be held on May 20-22.