Tremayne: Newcombe is the biggest danger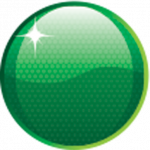 Three-time consecutive and defending Pro Stock champion Aaron Tremayne has singled out fellow Queenslander Dave Newcombe as his biggest threat as he looks to secure a fourth Pro Stock title at the June 10-13 Castrol EDGE Winternationals at Willowbank Raceway.
Tremayne leads the points just 14 points ahead of Newcombe, with Jason Hedges not far behind in third, making it the tightest title fight for the category in years.
"Dave is the biggest danger as he is very much in reach points-wise and with reports that he will debut a new car and engine he will be hard to beat," said the younger of Pro Stock's well-known Tremayne brothers.
"I have great respect for him as a racer, his reaction times are excellent, he drives well and is very consistent and that is what wins championships.
"When we first started out in this game you had maybe eight cars racing in this class, today there are over 30 cars in competition and we are likely to get more than 20 at the Winternationals – the category has just exploded."
Newcombe is keeping them guessing on his Winters plans, after doing himself a big favour at the Nitro Champs to reduce his gap to the leader from 73 to just 14 points, courtesy of an event win.
"The Nitro Champs would have to be the most bizarre race meeting that I have attended with the weather and for the Pro Stock category there were more curve balls than a baseball match!" said Newcombe.
"Hopefully I just haven't used up all of my luck, as I want to carry some into the Winternationals, where I am in two minds as to whether to stick to the current set up and shoot for the championship, or to switch to my new car and try and run the first six second Australian pro stock pass.
"This year really should see that milestone surpassed, and I believe there a few teams capable of it so my crew and I are still tossing up whether there would be more fame in the record or the title!
"Perhaps I will test my luck and run the new car, you never know I might be lucky enough to pull off both!"
The Castrol EDGE Winternationals is the season-finale for the ANDRA Pro Series and will host all Pro Series brackets at Willowbank Raceway on the Queen's Birthday long weekend – June 10-13. For more information visist www.willowbankraceway.com.au