Reindler in old car for Winton practice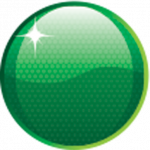 Brad Jones Racing has chosen to revert to one of its original Walkinshaw Racing Commodore VE chassis for the Winton 300 after Karl Reindler's fiery shunt at Barbagallo.
Reindler, who recently had an operation on the the burns he suffered in the crash, plans to get behind the wheel of the car, chassis WR003, in the opening practice session at Winton before evaluating his condition.
While BJR recently took delivery of WR008 from Walkinshaw Racing (CLICK HERE for previous story), team principal Kim Jones told Speedcafe.com that the newer car will not be raced by the team until Hidden Valley due to time constraints.
"We're going to use one of the original chassis (WR003, which Reindler drove last year), because we haven't got time to go through the new one (WR008) and get it right," Jones told Speedcafe.com.
"We want to make sure it's all working properly, and then Karl will race that one from Darwin onwards.
"Having said that, there was a fair bit of work involved in getting WR003 in running order anyway, but the boys have almost finished it."
Having returned to Barbagallo Raceway yesterday to undertake driver training with Olympian Steve Hooker, Reindler is hopeful of returning to competition at Winton.
"I plan to do the first practice session and then evaluate the situation from there," he told Speedcafe.com.
"I had the operation on Monday, which in itself wasn't painful, but it has been a pain to have to sit around and do nothing since.
"It was good to go out with Steve Hooker yesterday to do some driving training with his Evo X.
"It was nice to get back out there, and my left hand is much better than my right hand, so I was at least able to hold onto the hand-rail on the left-hand side!"
If Reindler is not fit race at Winton, Brad Jones Racing has no shortage of potential replacements, with endurance drivers Andrew Jones and Jason Richards sitting on the sidelines.
While Richards will complete the Friday 'co-driver' practice session aboard Jason Bright's car, it is yet to be decided if it would be he or Jones who would get the nod in Reindler's absence.
"There's plenty of drivers banked up, but we've just got to wait and see who's where and what's what in the zoo, basically," said Kim Jones.