Oz Speed Shop looking for suppliers of 'Cool'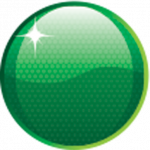 Speedcafe.com is proud to be partnered with the soon to be launched Oz Speed Shop – a new home for everything 'cool' in the world of motorsport and motoring.
The store will offer a range of exclusive products, creations and experiences all with the theme of speed and the lifestyle that goes with it.
Under construction for some time and to be launched incoming months, Oz Speed Shop management is now in a position to open opportunities for artists, suppliers and collectors looking for an outlet for their creations and products.
The online store will offer illustrations, paintings,sculptures, jewelry, rare and unique photographs, clothing, memorabilia and lifestyle products all with classic, retro or contemporary design aspects.
Oz Speed Shop will also create opportunities to purchase rare and original pieces of motorsport history, including helmets, suits, trophies, posters, watches and car parts – some on consignment from private collections.
There will also be a growing list of opportunities for fan experiences including exclusive tours, hospitality and one-off events.
Ozspeedshop.com will also consist of an on-line auction section where fans will have the chance to compete against each other for some prized pieces of motorsport history.
Oz Speed Shop management is looking to form relationships with talented artists, illustrators, designers, photographers and collectors wanting to provide unique and exclusive materials and creations for on-line sale – while in turn lifting their own profiles and levels of exposure.
Prospective suppliers for the new store should contactmanagement at [email protected] with thoughts on what they have to offer. Imagery should be provided of artwork or items where possible.