NASCAR-style trucks aim for Aussie series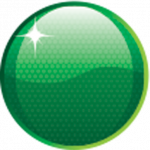 NASCAR-style trucks could be racing in their own Australian series as soon as next year.
Six of the 1200kg, 500bhp, purpose-built 'OzTrucks' are already in the country, with Fujitsu V8 Supercars team owner Wayne Miles among those to have imported a vehicle from the United States.
Since the first example was imported last year, the trucks have raced in a variety of classes, including in the AASA-sanctioned iRace series.
Category spokesman Graham Struber told Speedcafe.com that a recent CAMS decision will help the class expand in the future.
"We can see it growing through iRace," said Struber of the category's future.
"We'd love to have our own class within the iRace series, and iRace are very supportive of that.
"Now that the cars have been accepted as a (CAMS) Group 3D car in New South Wales, owners have the options to run in CAMS races as a Sports Sedan in New South Wales.
"We hope that'll be taken on board Australia-wide.
"Eventually what we'd like to do is become the most professional amateur-level motorsport in the country."
Speedcafe.com had the opportunity to drive an OzTruck at Queensland Raceway today. Stay tuned over the coming days for Speedcafe.com's track test story and video …